Figure Al Fresco - NO RAIN! Aug 19, 2019
Finally, a thunderstorm was forecast, but I visited the TC Cannon exhibit at the National Museum of the American Indian and Figure Al Fresco in Battery Park City again. It rained the last 3 Wednesday afternoons, but yesterday the rain held off until dinnertime and figure drawing was possible.
These are two of the drawings I did of Marilyn at figure drawing. This one was a 20 minute sketch and since I get bored after 10-15 minutes, I sketched a little of the background.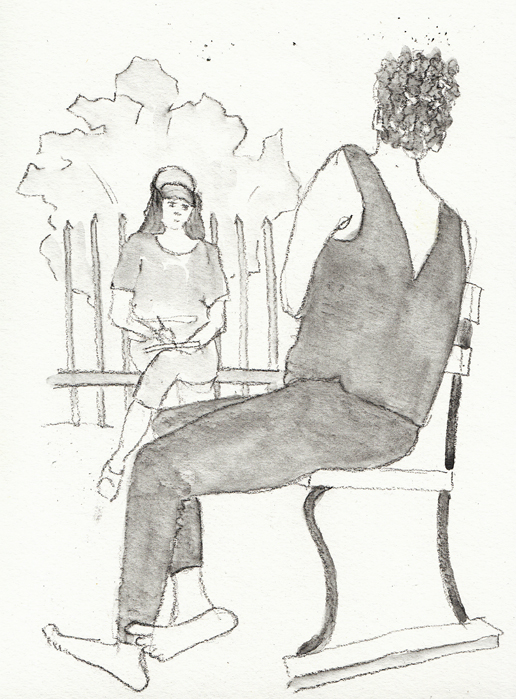 My favorites are usually 5 or 10 minute poses because I work quickly and still have time to use a waterbrush for shading.