Figure Drawing June 21, 2019
I love two minute sketches - they are more free and spontaneous for me. Twenty minute drawings - the longest in the venues I draw - are sometimes torture. I'm done by 10-15 minutes and keep fiddling with lines. This was one of my 2 minutes sketches today at Figure Drawing.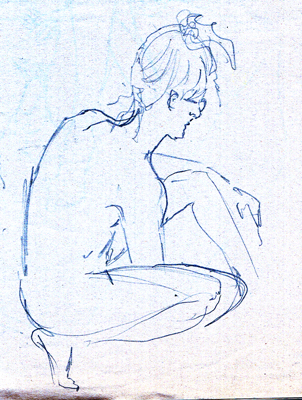 Five Minute Sketch: This was a full body pose, but I chose to limit the amount shown, just to post the face of the model and amazing hair.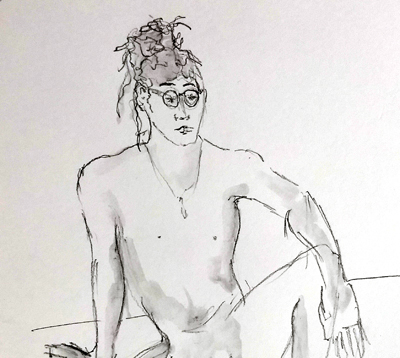 Ten Minute Sketch: Thin, but muscular, and I was even able to see and paint his vertebrae.
Twenty Minute Pose: Devin was a very relaxed model and I would love to draw him again. He told me afterward that he likes to "mix it up and next time he may have his dreadlocks loose!"