FIT Experimental Textile Screen Print #5
This was our final Screen Print project for the Semester: We could use any screen print technique from the semester, on fabric, but we also had to add foil to the fabric. I used screen filler and a 3 color reduction print and then added foil to the 3 squares. The foils don't show up in photos like this. See the foils below.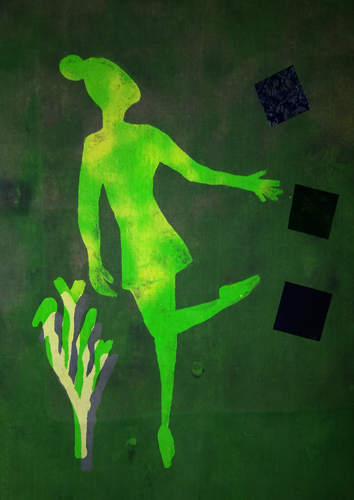 Foils: I passed foil paste through my screen in the square areas, let it dry, and then pressed the foil to the fabric with a 375 degree press.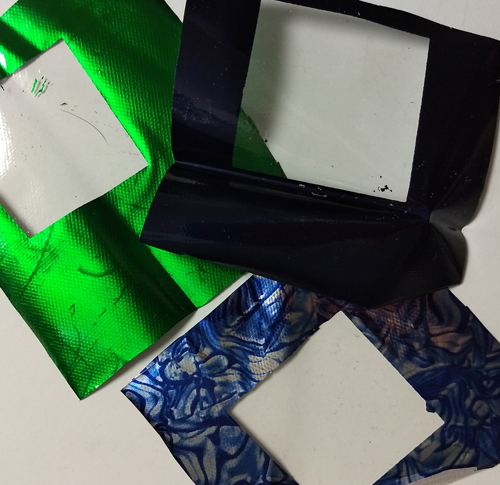 This was a paper collage I made in the Matisse Cut-Out Studio at MoMA. The series of collages I made there inspired 2 of my projects at FIT.