Raphael and Delacroix: Deliberate Practice
I love to draw, and I frequently copy the Masters in order to improve my ability to "see." My FIT Professor sent an email attachment of Raphael's painting of Magdalena for us to draw in on graphite, charcoal or Conte as homework. I was at the Met Delacroix painting exhibit at the Metropolitan Museum of Art again yesterday and sketched another watercolor from his Morocco series. Here are both of my drawings. I will add a little watercolor to the Delacroix drawing, but in the museum can only work in pencil.
Raphael: Portrait of Magdalena Strozzi Doni (oil on panel circa 1506) Drawn by me with Wolff's Carbon Pencil.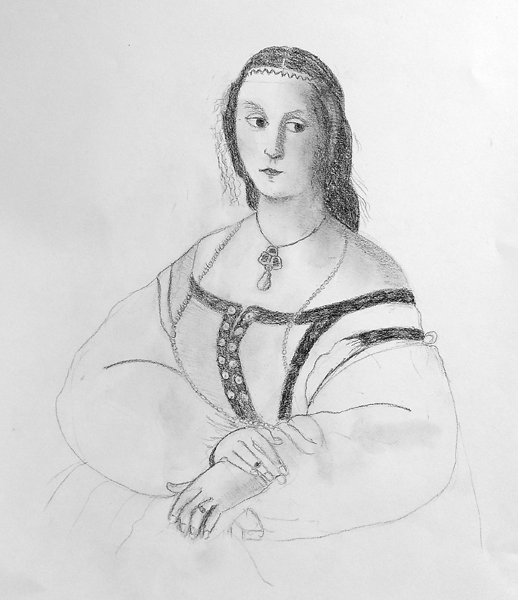 Delacroix: Portrait of Schmareck, Tanner at Tangier (Watercolor with red and black chalk on paper 1832). Drawn by me with graphite.