Flowers and a New Handmade Sketchbook
I sketched flowers at Wagner Park last week, but didn't finish painting them until this week. Every week the blooming flowers change, and I try to capture them in my sketchbook.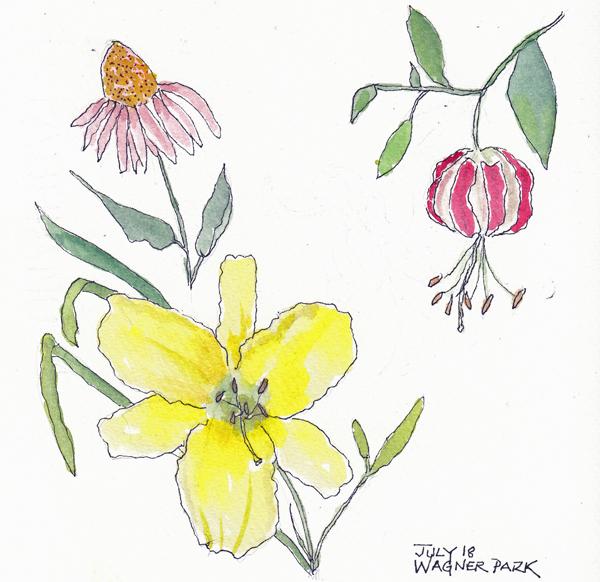 I love having a sketchbook with the paper I like, in a size that I prefer, and started making case-bound sketchbooks 10 years ago. I made a new daily sketchbook this week, using the same method I've used for several years. It was made with 2 sheets of Fabriano Artistico 140 lb Soft Press paper. The cover was made using bookcloth from dyed cotton fabric. On the front of the book is a new Pen Pocket made just for this book.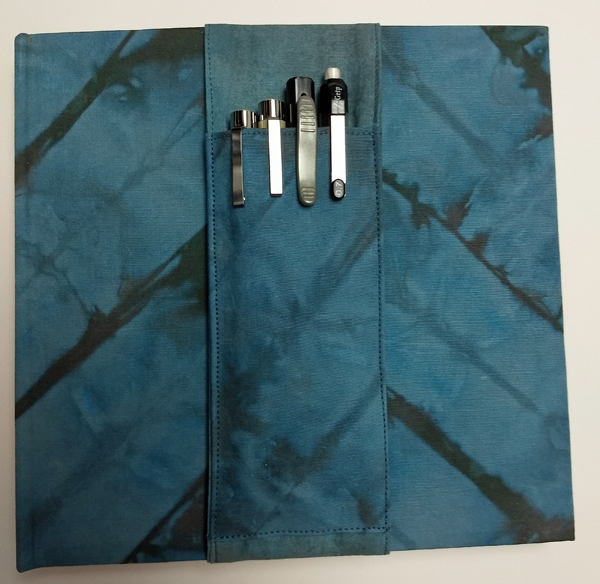 This is the full cover: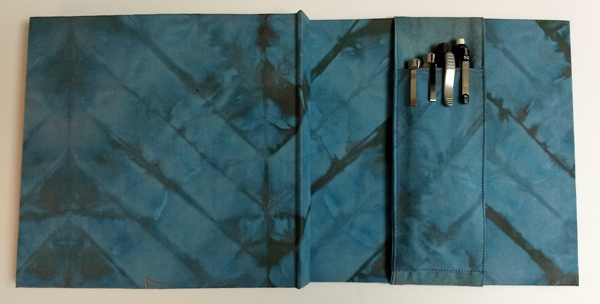 The inside of the book, showing the end papers and the back of the pen pocket.