Golden Kingdoms - New Exhibit at the Met
I went to the opening of the new Metropolitan Museum of Art exhibit called Golden Kingdoms: Luxury and Legacy in the Ancient Americas. I was overwhelmed by the variety of archeologic finds, their materials, artistry, and beauty. These are 3 out of almost 300 objects. It was almost like going to the Picasso Sculpture exhibit at MoMA when I wanted to draw everything.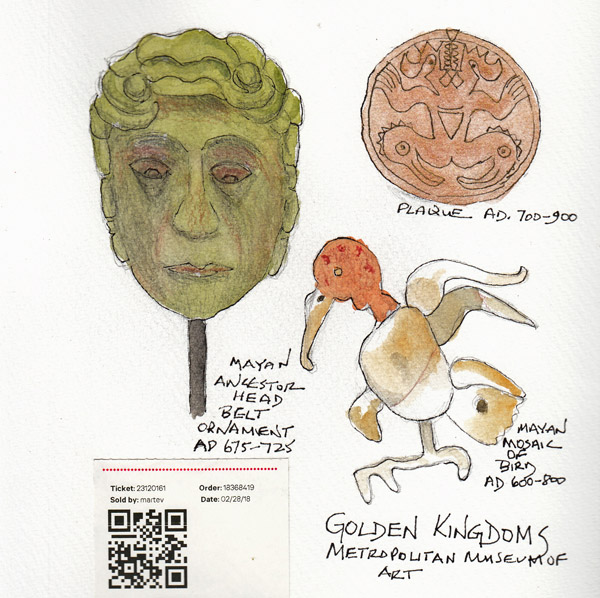 This is a link to the Met website, and every item in the exhibit can be seen in photos. Scroll down to see the link for all items.
https://metmuseum.org/exhibitions/listings/2018/golden-kingdoms
I'm also including a few of the photos that I took. These were favorites, but I didn't copy names or dates - they stretched from 600-700 AD to 14th and 15th Centuries.