Getting Ready For Christmas
It is snowing right now in New York City for the 3rd time in 7 days. Trees are up everywhere and decorated. Skaters are enjoying all of the skating rinks. And I'm hoping for a white Christmas.
My Grandson Callum loves to pick out an ornaments for me to make for our Grandchildren. I originally made this one in 1987, and we have one on our tree each year. Yesterday I listened to NPR and made 9 Geese Hearts between 10AM and 7PM! The Geese are hanging today on my Swedish Christmas tree until our grandchildren come over for dinner tonight. Then Sydney and Charlie will decorate (i.e. refill) the Swedish Tree with small ornaments from a group project I had with my quilting friends in San Antonio.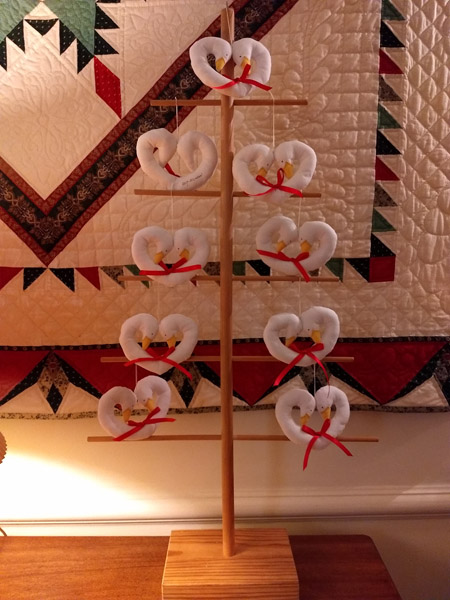 This was a pattern from a McCall Christmas decorating pattern and remains a favorite. Our houseguest this week traced the pattern to make one for her daughter and son-in-law who were married in November.