Figure Drawings at Battery Park City and FIT
These paintings of David were done on October 18th, my last Wednesday afternoon for 2017 at Battery Park City. The program runs from May 1st through October 31st, but I couldn't attend this week. These poses are for sketches ranging from 5-15 minutes. I am drawing using more of the techniques I'm learning at FIT, and can finish a sketch and also paint it in the allotted time.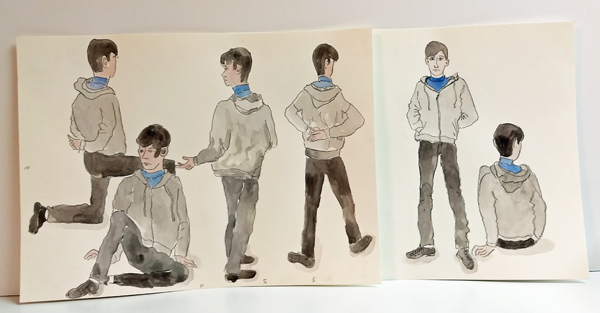 This week at FIT our models posed in front of and next to props so we could sketch them and "attach" them to the background. The woman is wearing a real Gibson Girl costume on loan from The Society of Illustrators.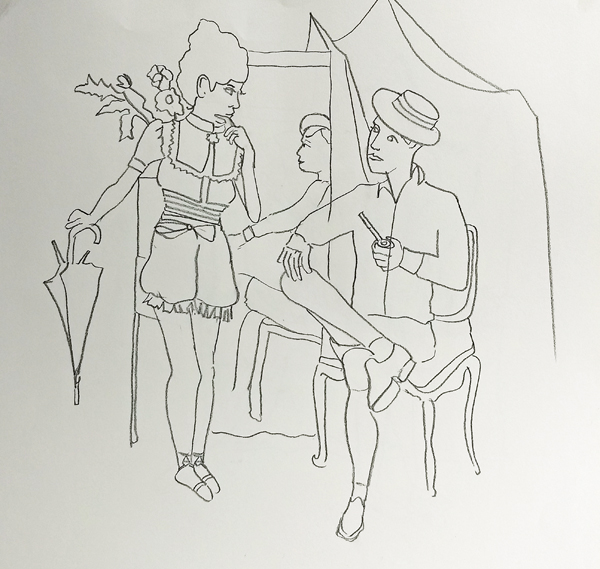 For our final drawing for the evening we sketched all 3 models simultaneously - in 12 minutes. I was surprised that I made it all the way down to their feet in the allotted time and could even add color behind them.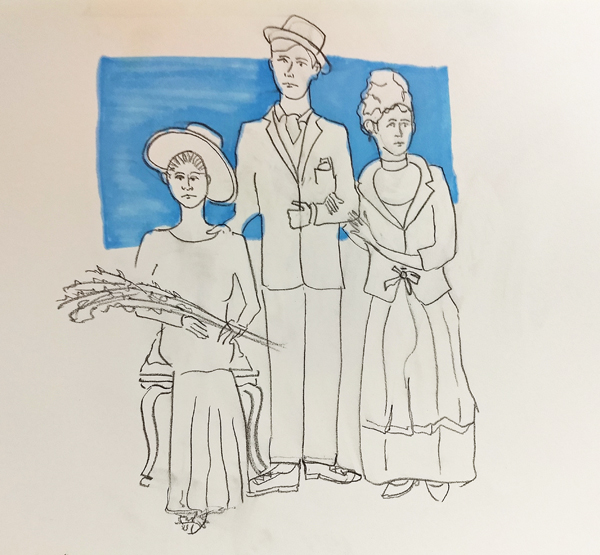 These large sheets of paper were photographed, not scanned, accounting for the background color.