Sketchbook Skool 6 Homework
I signed up for Sketchbook Skool 6 - Exploring - realizing that I was going to be in Venice after Week 2. After our return I completed watching each session, but then left for the beach and my beloved beach shells. The Homework from those weeks will be fun to do after I stop traveling.
Here are my quick homework assignments for Danny's Class on Hatching and Nina Johansson's Class on Drawing your neighborhood.
I don't usually add crosshatching to my drawings - I love watercolor too much. This was the scene from my couch for the hatching homework.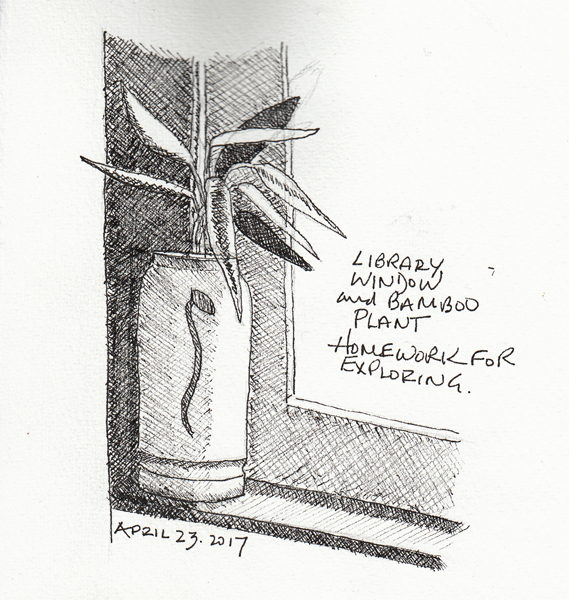 The day before we left for Venice I went to Christie's Auction Preview and saw this Picasso etching - an amazing example of crosshatching that I thought I would share.
La Minotauromachie (1935)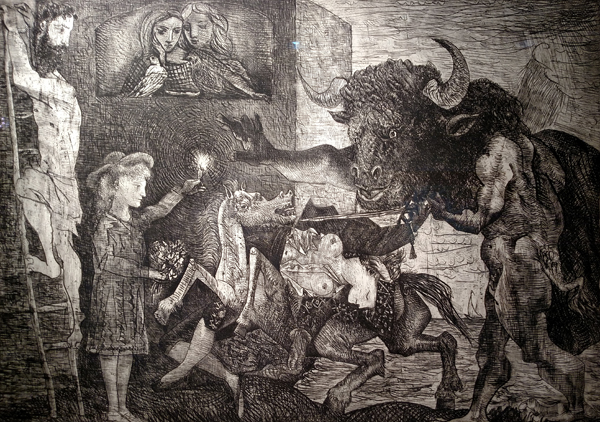 I remembered an old fashioned ice cream parlor/candy shop/luncheonette in my neighborhood and decided to sketch it as a treasure of our neighborhood. Malted Milks, Fountain Sodas, and a counter to sit at - reminds me of other similar places from my childhood.