Sydney Makes Two Mermaids
My grand daughter Sydney sewed with me this week. She slowly learned how to use my sewing machine over the last few years, and when she has time we do a project together. On Monday we made two Mermaid dolls and she was thrilled. We split the activities, but she is quite amazing with her skills on the sewing machine, and does more of the construction each time. When we finished the first one, she said, "we have two more hours, let's make another."
Marking the fabric in my 6 X 9' studio - our happy place: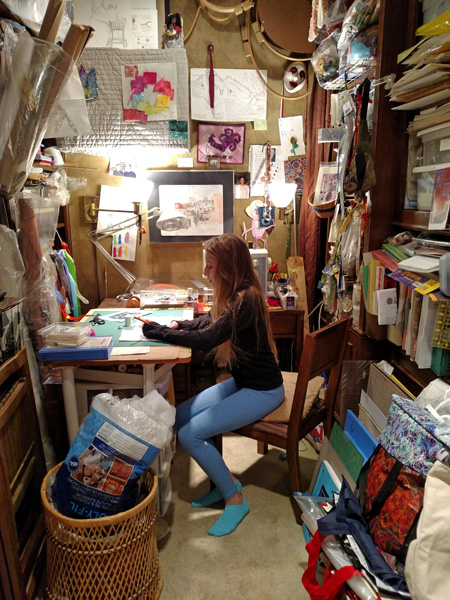 At the sewing machine: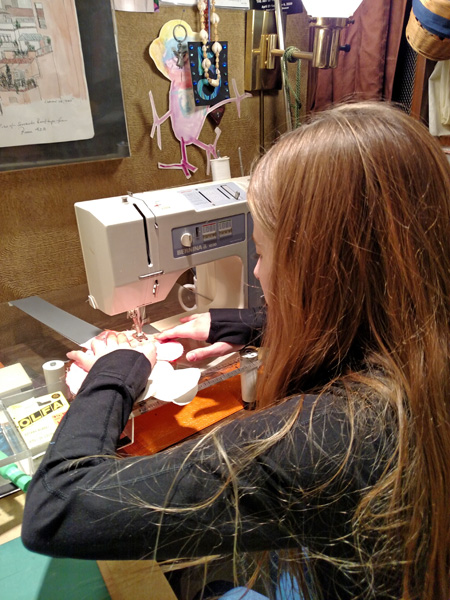 Both Mermaids when done: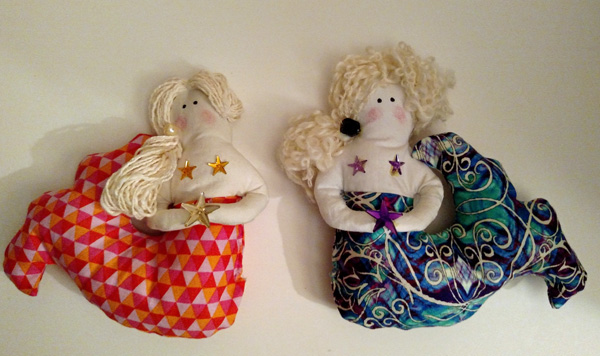 A happy girl - one day before her 12th birthday.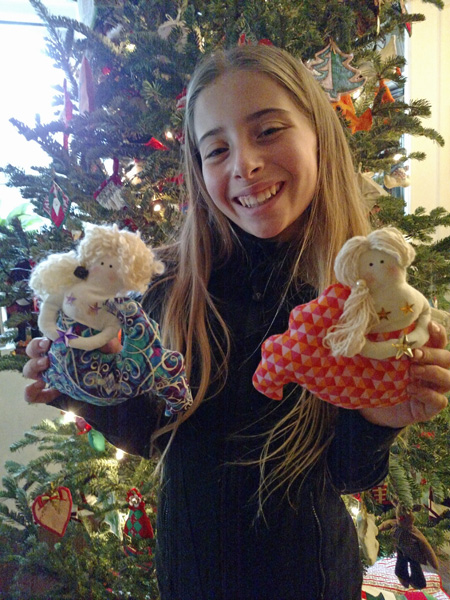 Happy Holidays from our family to yours! And May 2017 be a wonderful year!