I'm Drawing Sculpture This Month
This is a huge art exhibit month in New York City. In addition to the Fall Museum Exhibits, there are terrific gallery shows, and the huge auction previews. Both Sotheby's and Christies now have combined auction previews for Impressionist /Modern and Post-War/Contemporary that last in each auction house for more than a week. During my visit to Gagosian Gallery's exhibit "Nudes" and both Auction Gallery Previews I sketched pieces of sculpture that I liked and photographed many paintings that inspired me.
Matisse Sculpture at Gagosian Gallery on Madison Avenue: The balance achieved in this life-size sculpture was fascinating.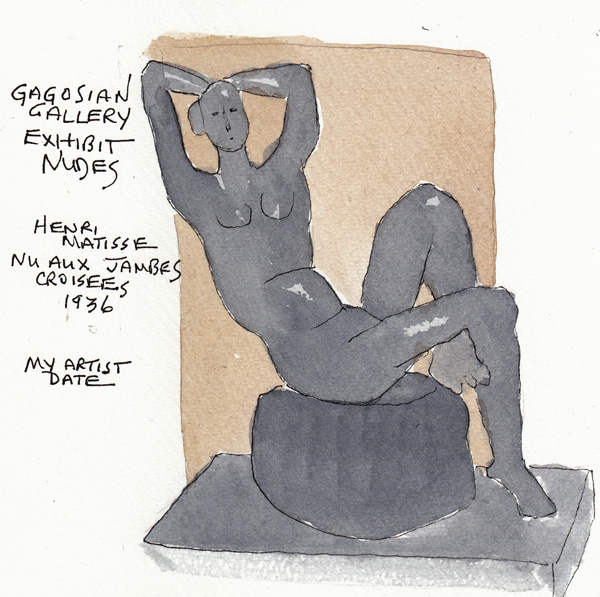 Maillot and Degas Sculptures at Sotheby's: These life-size sculptures were next to each other making it fun to place the drawings together.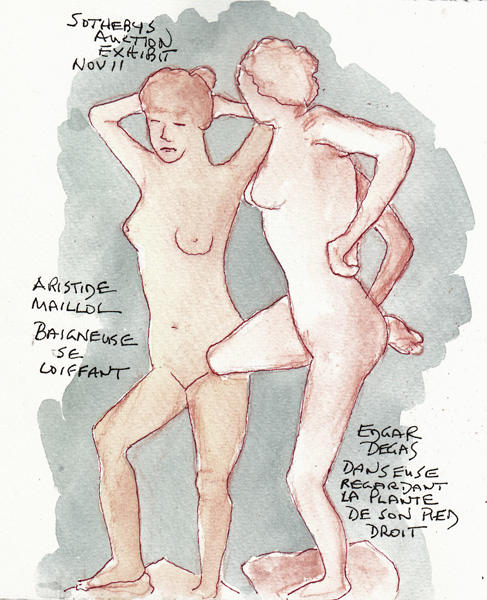 Mbole Figure from the Congo: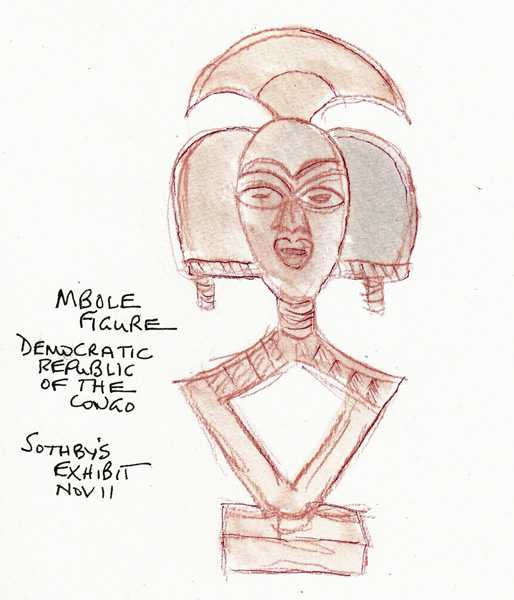 Moore Sculpture from Christies: I love the family series of sculptures done by Moore and this one was very small and just right for my sketchbook drawing of the day.