Making More Christmas Tree Ornaments
I just finished making my second group of Christmas Tree Ornaments, these were for adults in our family and a few friends. During the summer I stamped many pieces of hand dyed fabric with a wood stamp, my first experience with a stamp of that kind. I used Jacquard Lumiere Textile paints, a sponge, and a stamping pad to get clear images. The irregularities in the paint are actually gold flcecks!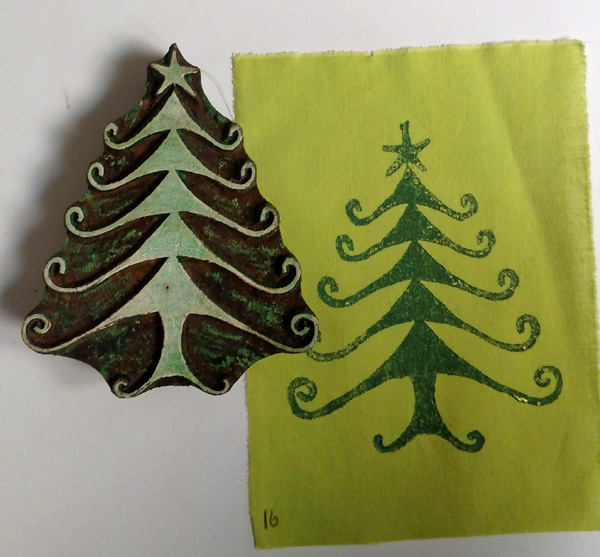 I didn't think about the design for an ornament until last week, but I knew I wanted it to be even more sparkly. The tree was stitched to a dark green fabric with small gold metallic stars, right sides together, and then turned. I had several spools of YLI Kaleidoscope green metallic thread in my stash, and decided to stitch around the branches. This was the only tedious part of the process, but I actually liked the challenge! This picture hopefully shows the metallic thread stitches.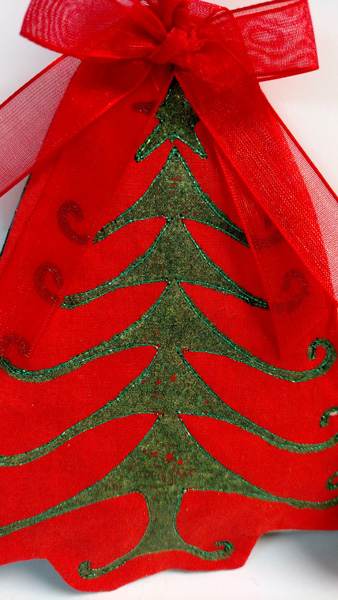 Here are the final ornaments, and one already hanging on our tree.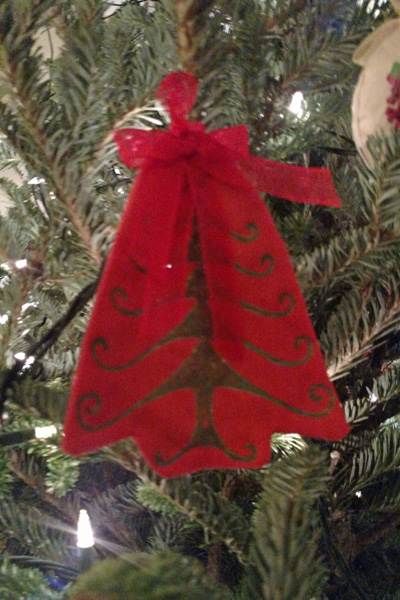 Now that the 2015 ornaments are finished, I need to set up my Santa Workshop for gifts for our grandchildren. A few of them outgrew their minky blankets from several years ago, so now they requested BIG ones. No one in my family starts to think about Christmas until December - or maybe I wouldn't be sewing so much now!