Looking at Art
I went to see Christie's Auction Preview for multiple auctions (Impressionist and Modern, Contemporary and Post War), and just sketched a few items on one Sketchbook page to remember the day.
Joan Miro's sculpture, Le Personnage, was displayed right inside the main entrance and 80 inches high.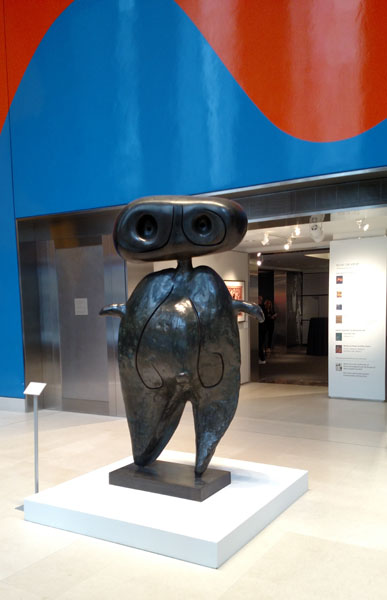 It is wonderful - and I sketched it while waiting for our friends to arrive.
The other drawings were both from Picasso, a detail drawing from Jeux De Pages (1951) and two Picasso ceramics.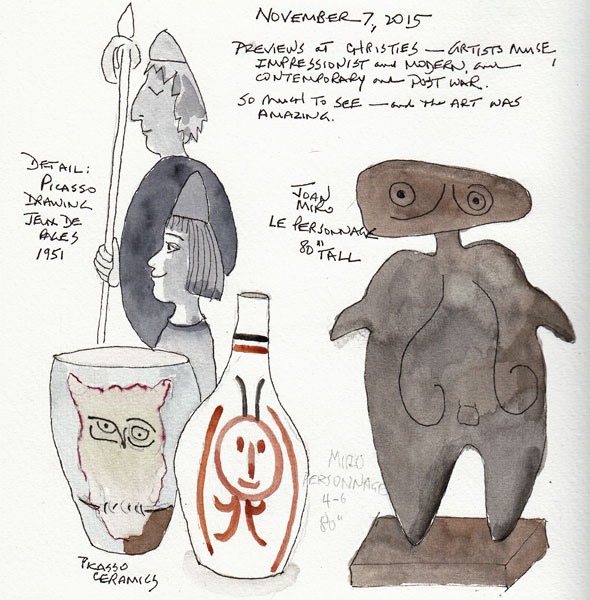 Several days later I spent the day at Art Galleries on the Upper Eastside of New York City with my artist friends. My sketchbook drawings, done to record and remember the day were two crazy sculptures by Joan Miro.