Art Auction Previews
November and May are the months of the big Impressionist, Modern, and Contemporary art auctions in New York City, and the auction houses schedule previews for several days before the auctions so the public can see and assess the art. In general, you see art that is being sold from one private collection to an individual building another private collection - and the previews rarely disappoint me. Sotheby's auction this month included many pieces owned by A. Alfred Taubman and it was a thrill to see the art, especially the watercolors (Winslow Homer, Sargent) and many drawings Gustave Klimt, Egon Schiele).
I took a class at Quilt Festival last week about "working in a series" and one of the exercises was to rapidly list all of the themes you loved. At the top of my list was Mother and Child, perhaps in part because it is one of the few series I created in fabric. These are small quilts in which I explored the many ways I could transfer my drawings of a pregnant nude model to fabric. Here is my favorite.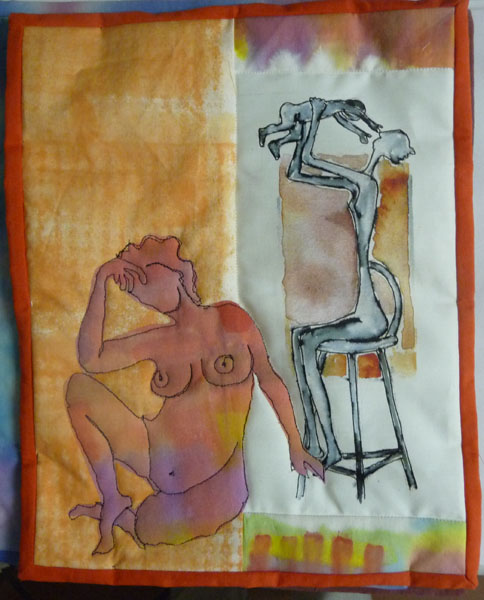 At the Sotheby's Auction preview last week, this was one of my favorite sculptures - Mother, Child, and Apple by Henry Moore. I would have drawn it except for the constant presence of at least 10-12 people standing around it!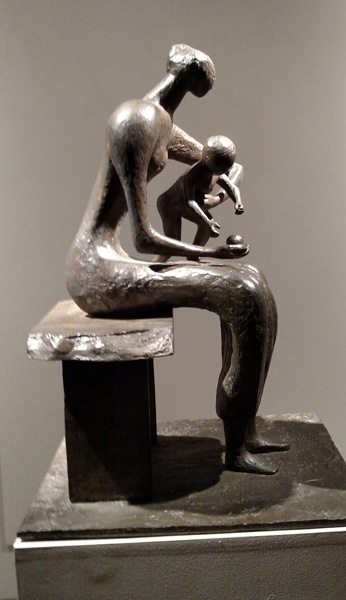 Instead I painted one of Louise Bourgeoise' Spiders with Eggs (11 inches high) and Aristide Maillote's Jeune Fille (terracotta, 7 inches high). I loved the spider shadows!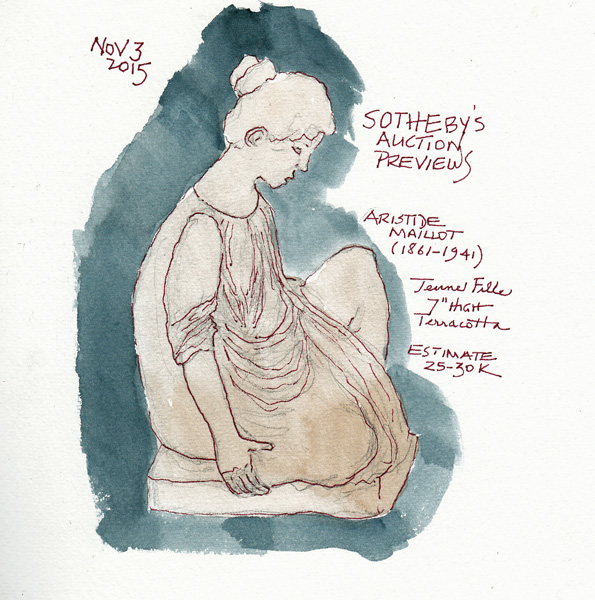 Tomorrow we are going to the Previews at Christies - with sketchbook in hand again!