October Visit to Spain
October and our vacation will soon be here. For this trip I repurposed a $2 book of Spanish Drawings, filling it with watercolor paper, and using illustrations from the book for my end papers.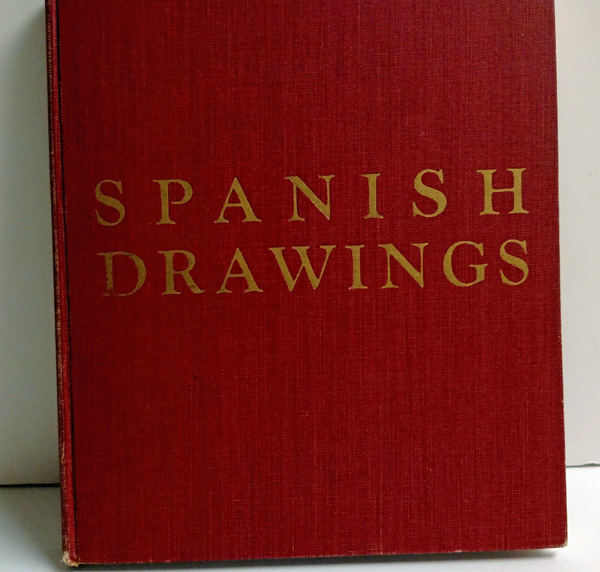 These are the front endpapers. The back is two other illustrations from the book.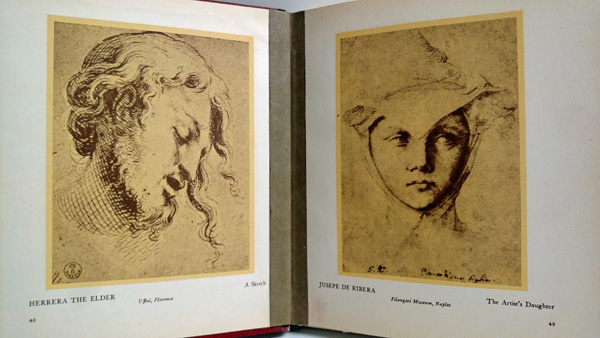 I also made a pen/pencil pocket from a piece of fabric I dyed during July. I find the ones I made for two other sketchbooks really useful when I'm carrying around a sketchbook, and like them to be color coordinated!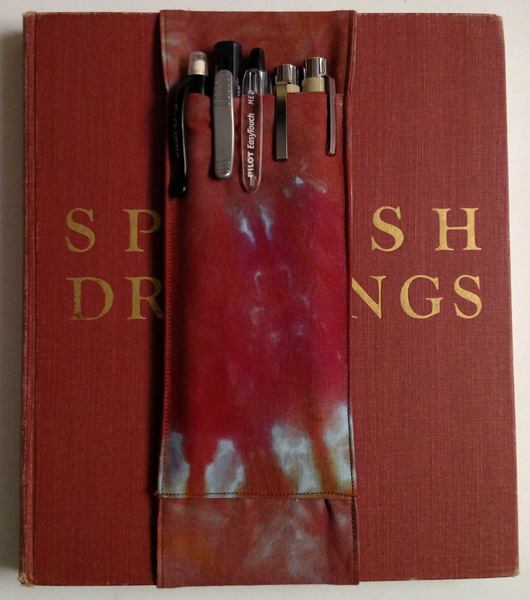 I prepared the first few pages, so I can begin adding drawings and paintings when we arrive. I cut out the letters for SPAIN at the edge of the first page - which also has my contact information. The black is a paper I put behind the page to demonstrate the letters.

I added Map of Our Destinations in Spain for Orientation: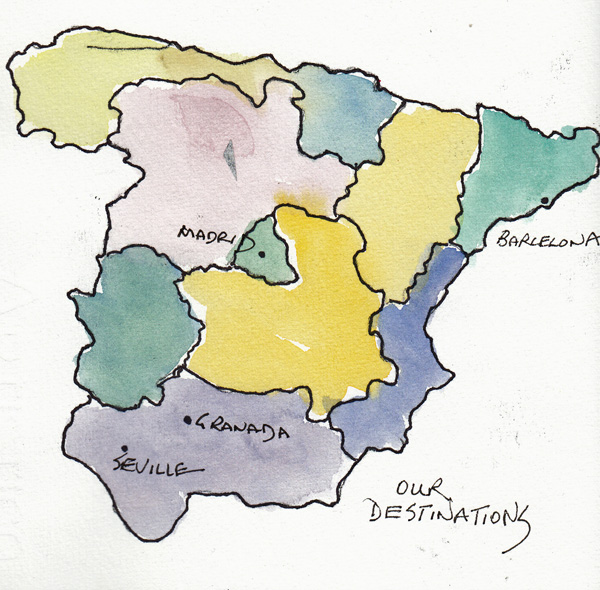 My standard illustration for overseas travel is from Maurice Sendek's book Mickey in the Night Kitchen. Sometimes I put him on the first page, and other times on the first page which I prepare for quick daily 2 X 2 drawings.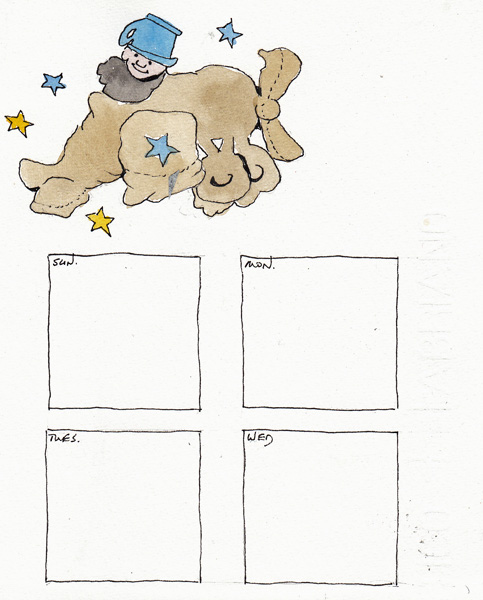 Finally, I prepare several pages to record daily activities. The dates will be filled into the painted rectangles.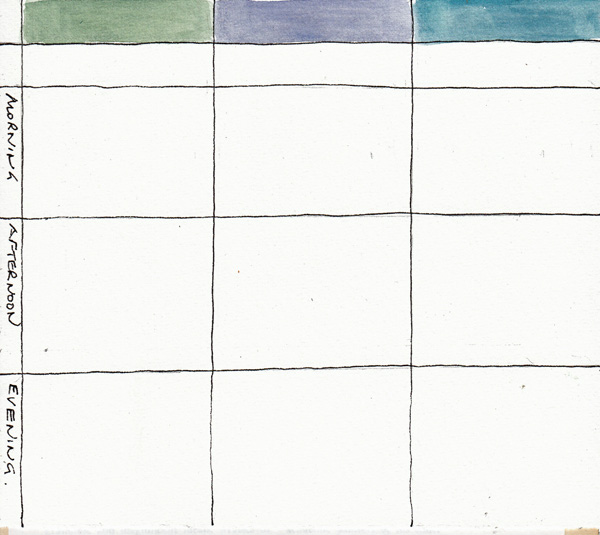 I will draw and paint as we visit each city in Spain, but these pages need to be done quickly wherever we are because I will be the only one sketching. On a trip like this, we walk the cities, and wherever we stop, I draw what is around me. I always hope for a restaurant, coffee shop, or bar near something I'd like to draw. When my time is really limited, I sketch on location and take a photo to add paint later. The pages also allow me to add business cards and other ephemera. And any leftover pages are used, after we return home, for a few photos.
I also usually paint a page with the art tools I'm taking and the paint palette. Time was very limited before we left, so I'm going to create a page and draw the tools I actually use while I'm there! This may be a help when I'm trying to decide what to take next time. I have one pencil case, one lightweight palette (with 12 paint colors, and white, gold, and silver gouache), and my sketchbook. My pencil case contains mechanical pencils, erasers, Pigma Micron pens - black 01 and 05, a new bold black Micron Brush pen, a Signo white and gold pen, a brown and black Tombow pen, a Sketch and Wash pencil, a sepia brown watercolor pencil, and 4 Niji waterbrushes (Small, Medium, Large, and Flat). The pencil case, palette, and sketchbook all fit in my small leather backpack with my wallet etc.