Christmas Ornaments - 2014
Each year I make Christmas ornaments for family and friends. After doing this since 1975, we have a full tree, as do our children.
This year my daughter-in-law asked me to make more angels, and ordered fabric from the San Antonio Spurs NBA basketball team to make Good-Luck angels for another Championship year. We raised our children in San Antonio where my husband and I were on the University of Texas Medical School Faculty and created genuine fans.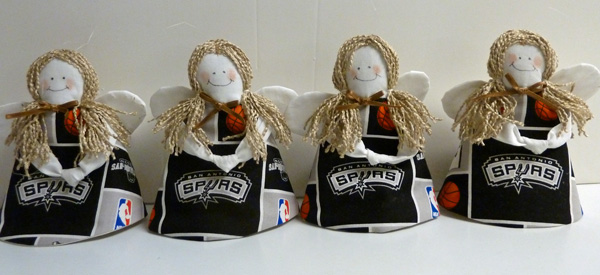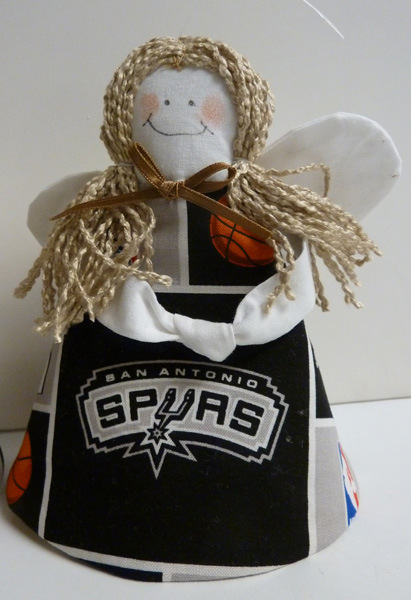 I also made many Thermofax screen evergreen trees while in a class at Quilt Festival in Houston and made them into ornaments with lots of sewing with green and gold metallic threads. These are some of the color combinations.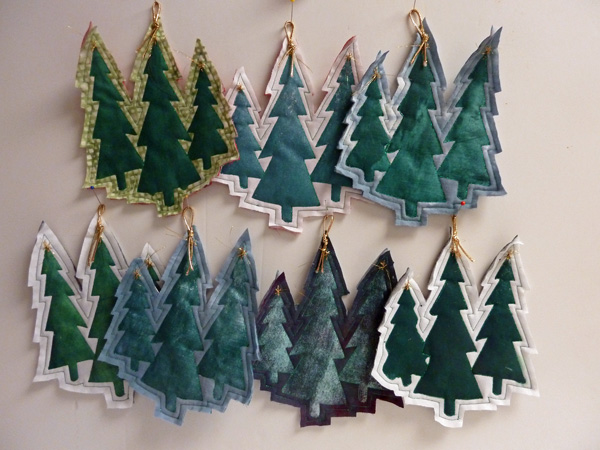 I played with different color paints on the screens and liked the effects.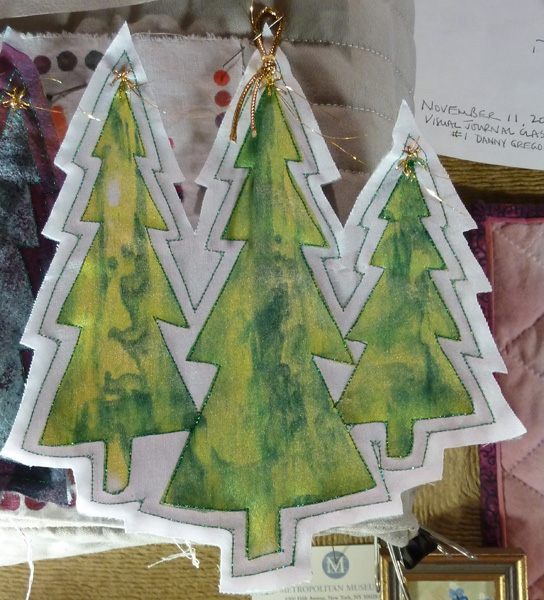 Here are more as I hung them in the studio as I made them.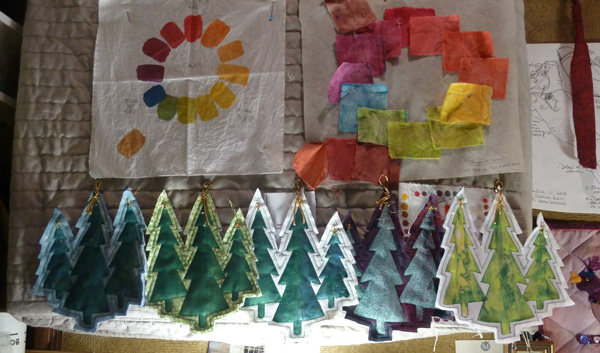 I love my teensy studio - and it is fun for me to have a reminder of how much stuff can fit in one room that is 6 by 9 feet!