International Quilt Festival - Houston
I started quilting in 1980 - fulfilling a long term creative wish. The hand piecing, applique, and hand quilting were wonderful ways to be creative and make things for my husband and growing children, in the process keeping me mentally balanced between a very demanding career and a family. This past week was my 30th annual Quilt Festival and these are my sketchbook pages.
The George Brown Convention Center from our hotel window - looking lots like the Pompidou Museum in Paris: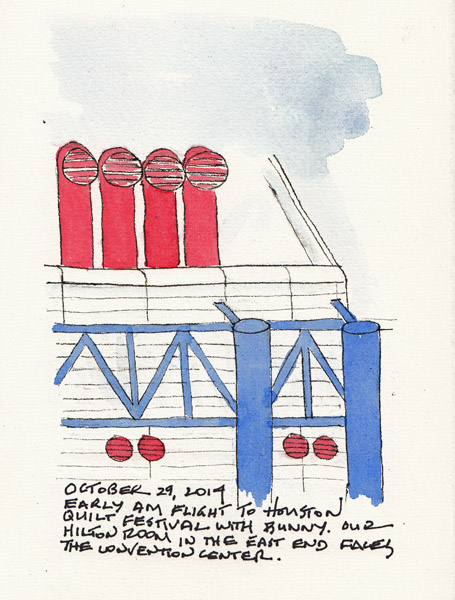 A gecko painting from the Thermofax screen I used in Sharon Wagner's Class. The image was too big to make a silk screen print on a sketchbook page, so I sketched and painted it.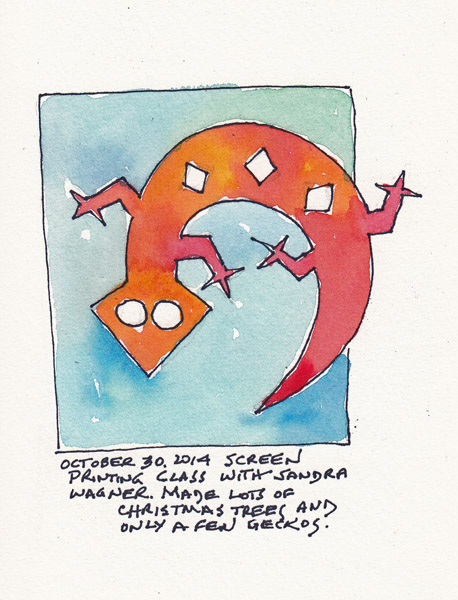 A quick sketch of Lesley Riley who was moving in front of our class as we started the process of learning how to use Transfer Artist Paper: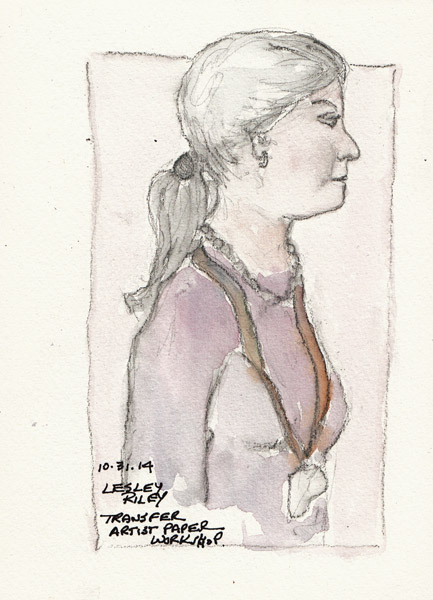 A Field Mouse and Rider made as part of the "Celebration of the Doll" exhibit: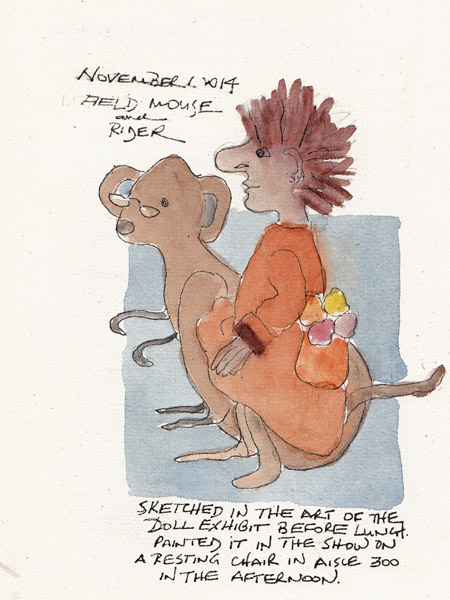 A "reportage" drawing in about 5 minutes - capturing 3 quilters waiting to be allowed on the down escalator when the doors to the Exhibit/Vendors opened on Saturday morning. This was part of my Sketchbook Skool homework from Veronica Lawlor - week 5 of Storytelling.