Matisse as a Set Designer
Another Workshop Associated with the Beyond the Cut-Outs MoMA Matisse Studio:
"Artist Sarah Crowner references Matisse's work on set design by creating a large-scale, boldly colored curtain. In a daylong, interactive workshop, participants are invited to consider their surroundings and make cut-outs that reflect the geometry of New York City's rich urban setting. The curtain is brought to life as a dynamic backdrop that integrates the individual cut-outs into a single decorative composition, unveiled at the end of the workshop as participants parade their collective design through the space. "
My friends Pat and Ken were with me last week at this Open Studio Event - and within the space of 4 hours, a group of us decorated a 45 foot wide and 12 foot long multicolored curtain. The goal was to create collages that were inspired by Matisse to create a Cityscape, and we had many B and W photos of New York City and many Matisse art books to use as inspiration.
It was great fun to translate photos into shapes that were simplified silhouettes. We had black Heat and Bond fusible fabric, and as we created each series of collages, the MoMA education team ironed them in place. Here are 5 that I made from photos and one from several Matisse collage shapes.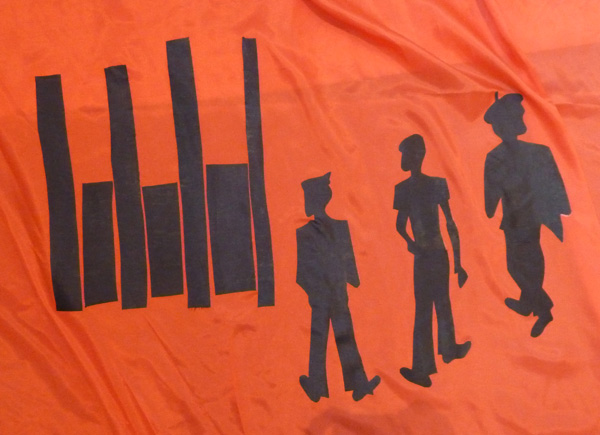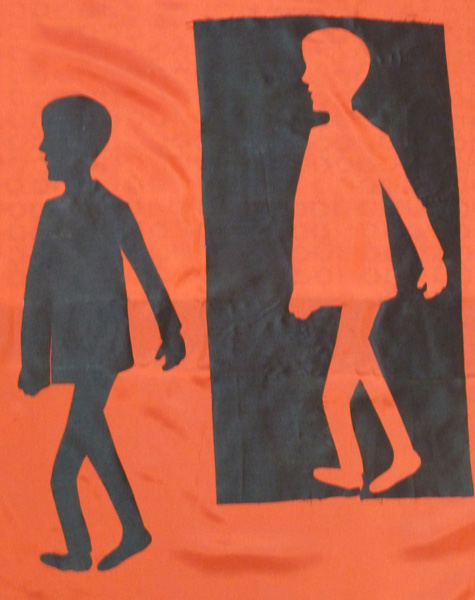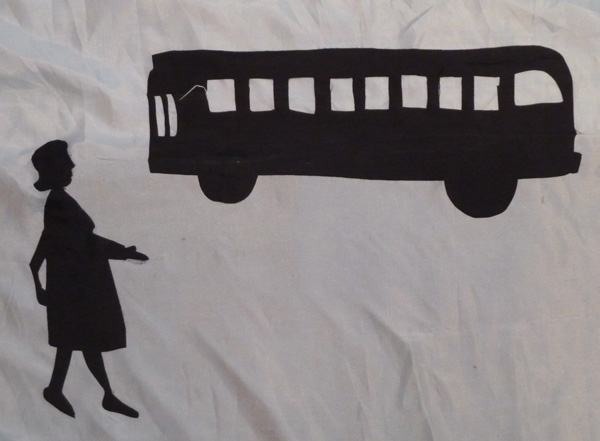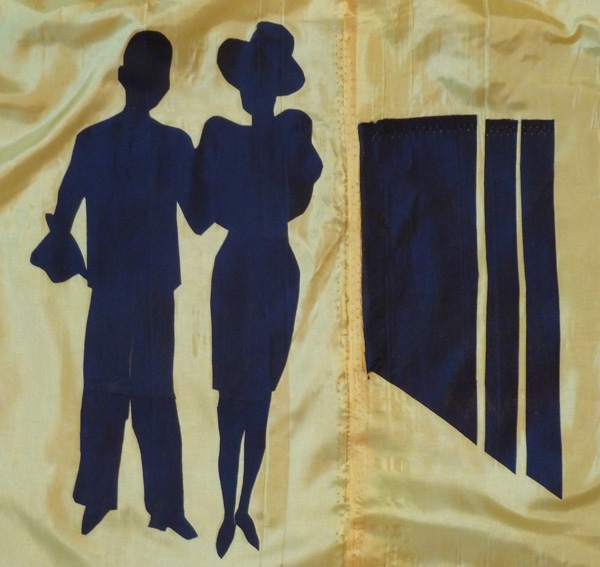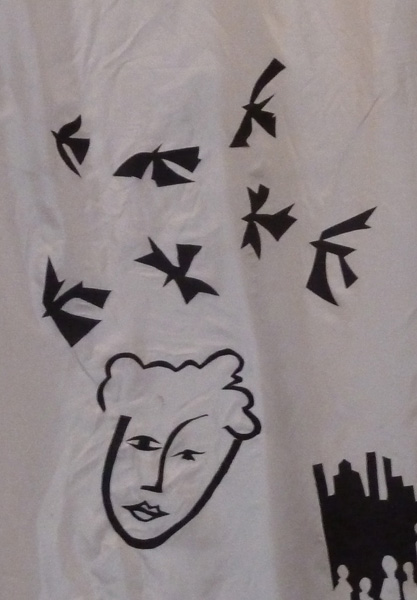 After 4 hours, the MoMA team lifted the curtain and carried it to the balcony overlooking the Open Studio, and here is the end product.
It was a wonderful project - and the team who guided us and did lots of ironing looks appropriately excited. The curtain is currently folded up and will be brought out again sometime in the future.