Figure Al Fresca
New York's Battery Park Conservancy offers free figure drawing (clothed models) every Wednesday afternoon from May through October. They supply the art supplies, so visitors walking through Battery Park are even invited to join in.
This was my first visit this year, and I was surprised by multiple 30 second sketches to warm up - a first for me. This is one of mine, just to show my basic approach - a gesture drawing, of the model, who held a big stick and had her hair in a top-bun to combat the heat.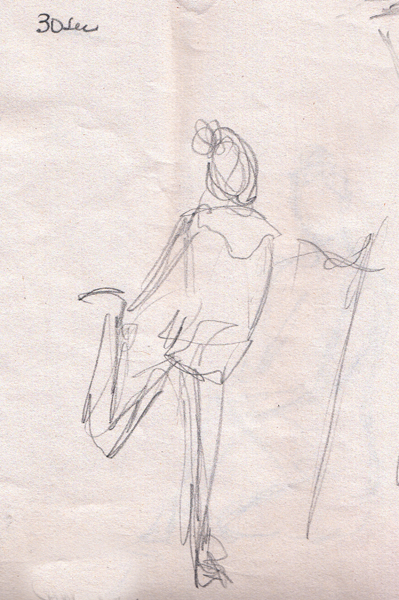 I sketched four 5 minute poses on an 11 X 15" piece of paper, using a General Sketch and Wash pencil (soluble graphite). These big sheets were photographed, not scanned.
These are two 10 minute poses and one 20 minute pose. Because I had lots of time I tried to add a few facial features - MISTAKE- and then rubbed them out!