Santa's Workshop is Open Early This Year
From now until Christmas, my blog features more "threads" entries than any other time of the year.
I make multiple Christmas tree ornaments each year. When I first began this ritual in 1976, I made approximately 20 each year - for friends and our children's teachers. Now I'm making 14 and they are just for our family. I love making them for our grandchildren, and hope that they will cherish them for many years.
This year I am making Jingle Bell Santas from an old "Twice As Nice" pattern. I made 2 using 80 mm bells in 1991, and they are very big. So this year I'm making them on 62 mm bells which are a wonderful, generous size for the Christmas tree. I usually make one prototype to test the materials and work out bugs and I finished it this afternoon. Now I will make the rest assembly line style - a little each day when I have time until they are done.
Here is the jolly little guy: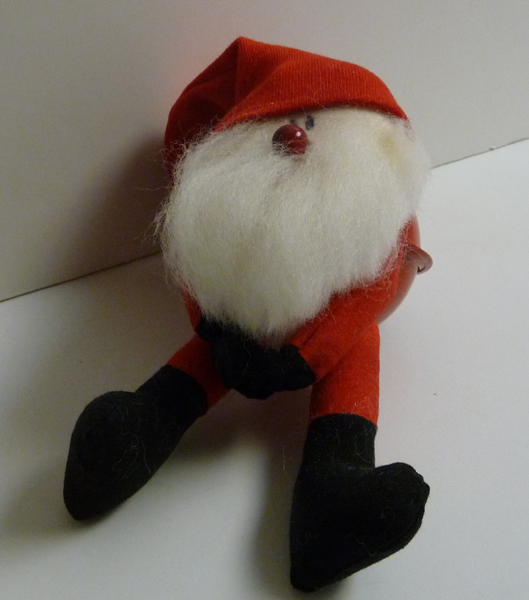 You can see the bell, which is the body, better in this photo - the head and arms are glued to the bell and the legs dangle out of the bell slots: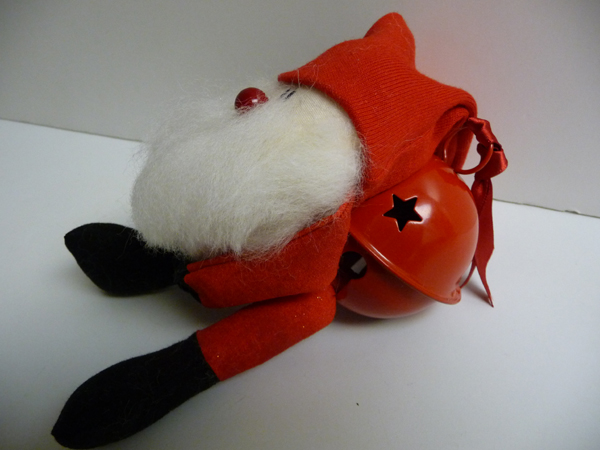 And here is my growing menagerie and a painting that I did of one of the bigger bells several years ago: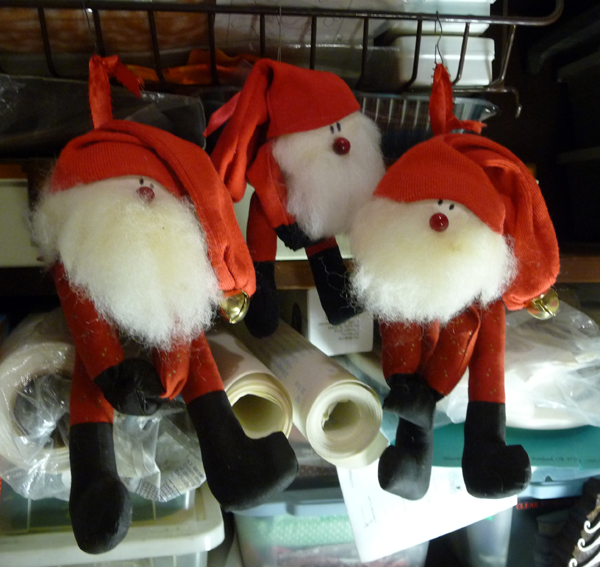 I have a Teesha Moore style 16 page watercolor journal that I am slowly drawing and painting all of the ornaments that I made. Here is a Santa page showing the Jingle Belly Santa among others.