Visual Journal - September 2-8
As part of my September initiative "to shake up retirement," I also returned to ballet class after 4 years. I danced on and off my entire life and managed to find time to take classes even when my schedule was full. My body needs the stretching even more, the older I get - so off to ballet class I went. Here are my "oldish" ballet slippers, just to commemorate my first few classes.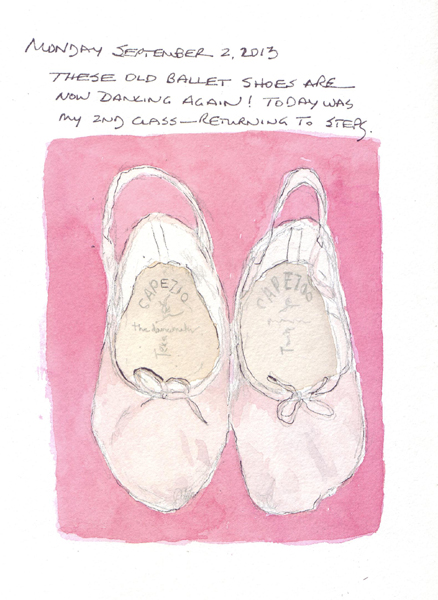 Last week was last week of my grandchildren's summer vacation and I took Sydney to MoMA on Tuesday and Zachary to the American Museum of Natural History on Friday. Syd and I sketched, had lunch, and then came home to do some sewing. I drew a few details from paintings included on the children's audioguide while she was listening. She also sketched a few details and painted them during lunch.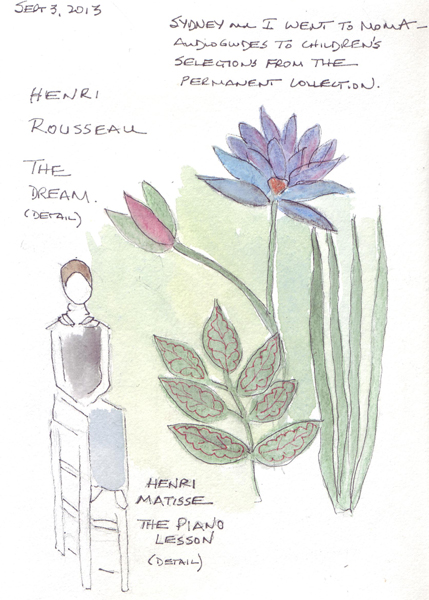 While my husband took Zach to see the big blue whale, I quickly sketched a beautiful tiger at Natural History and then painted it at home from a photo.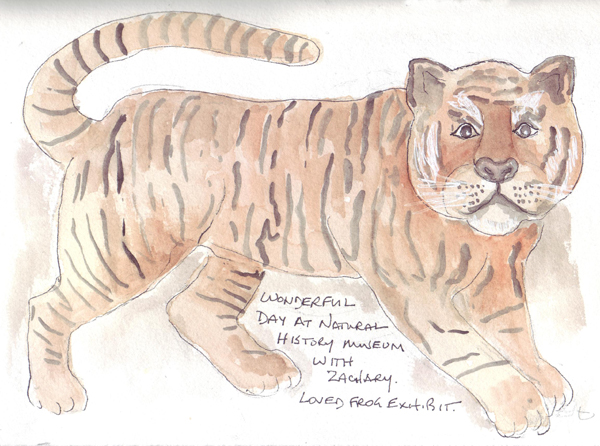 Yesterday my husband and I spent the morning at the Café at the Conservatory Water - one of our favorite morning walks for coffee in Central Park. I sketched cone flowers - first painting them and then adding pen. I continue to play with this technique after liking the way Reginald Marsh used it in the exhibit Swing Time.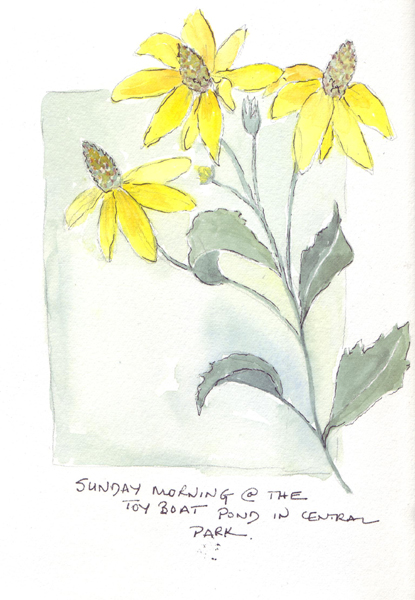 Tonight is my second Figure Drawing class at FIT and I will be doing longer and longer poses as the semester proceeds. I will need better hand drawing skills and used a photograph to draw these two hands.