End of Beach Vacation
We are home from the beach after a wonderful vacation and I'm uploading a few remaining travel sketchbook pages. Each year we invite wonderful friends who we met many years ago and the group takes early morning beachwalks, reads, swims, and plans dinners!
We walk approximately 2 miles in the morning and have specific beach houses that we use as mile markers. This is one of those houses, and our very favorite one. It is an original cottage that was built in 1889 - a fact we learned from a published book in the local bookstore. It is called Over Look. One day my friend Sara and I stopped to sketch it, while everyone else waited patiently for us a little way down the beach. I will probably paint it, but for the moment I just enjoyed the fact that I finished the drawing.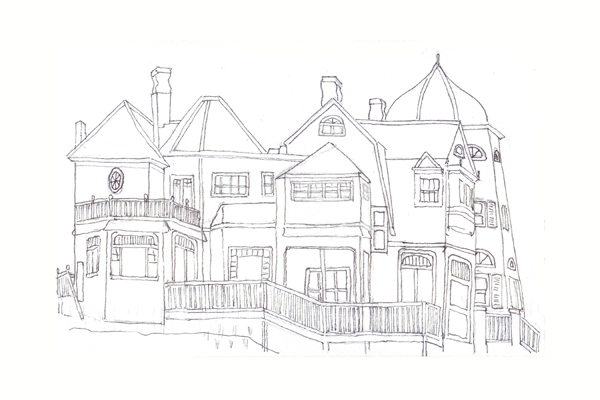 This is a photo I took of Sara sketching the house.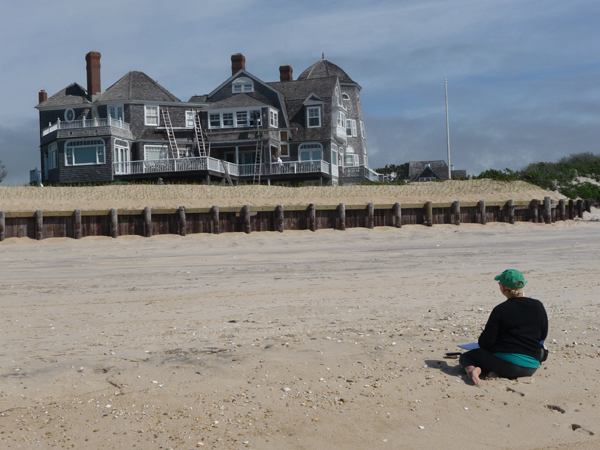 Everyone returned to New York City with us and we celebrated our last evening together at a local restaurant. I had my sketchbook with me and focused on the wine!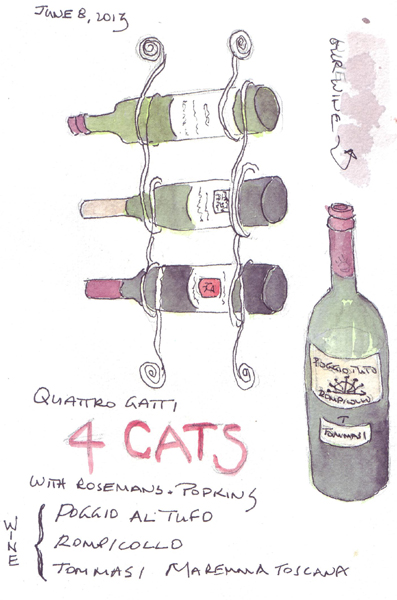 I had a birthday celebration with two of our children, 6 grandchildren, and one of the couples who are still staying with us through tomorrow. My 3 year old grandson Zach picked out a birthday cupcake for me - and one for him!