Figure Drawing at the Society of Illustrators - April 2013
I made it to figure drawing again in April - and really enjoyed the jazz, the glass of wine and one of the models. The other one not so much.
Here are a few of my drawings from the evening. The male model is really tall and skinny and he extends his arms, legs, and fingers (which must be 12 inches long) in every short pose. These are therefore incredibly challenging and I find I have to focus on a smaller part of him to get anything drawn during these 2 minute warm-ups.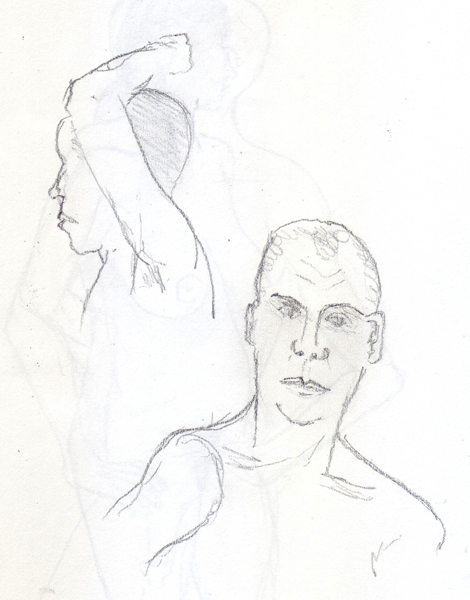 Here is an Uninspired 5 minute Pose by the Woman Model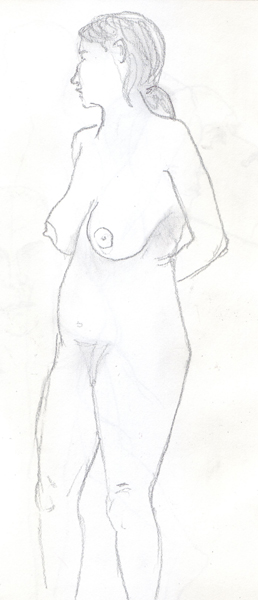 And a 10 minute Pose by Him: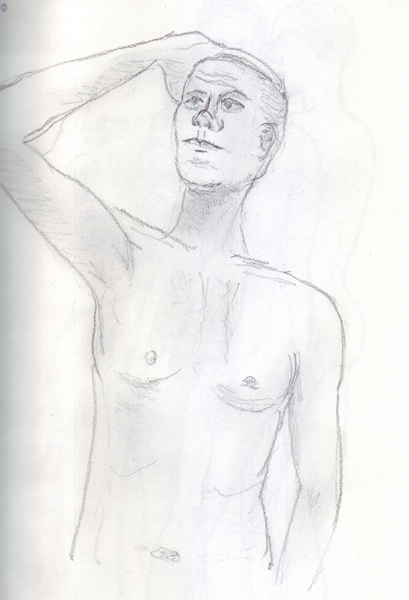 And Finally a 20 minute Pose by Him. I couldn't capture the way he had his legs crossed over each other, he was bearing weight equally between his legs and had both knees slightly bent. Yikes! So I moved on and did a slightly different half-body view of him for the remaining minutes.