Making New Artists' Books
Our Journal Study Group met at my apartment a week ago and made wonderful little Origami Tag Books. The method was published by Lenna Andrews Foster in Artitude zine (issue 14 - maybe available on Etsy). From left to right: the busy artists are Pat, Teri, and Benedicte.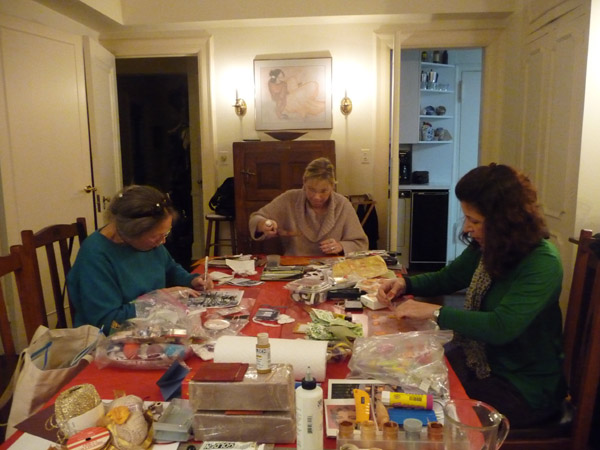 Pat made one of these books several years ago and offered to teach us the method. She made a new one while teaching us, so we were all very busy talking, laughing, cutting, folding, gluing, stamping, and writing.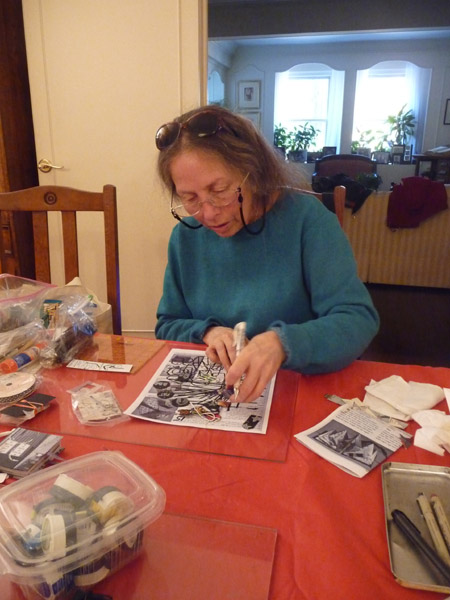 I needed to make 3 tags per page for a total of 21. These were cut from card stock, painted with a variety of metallic paints, and then stamped.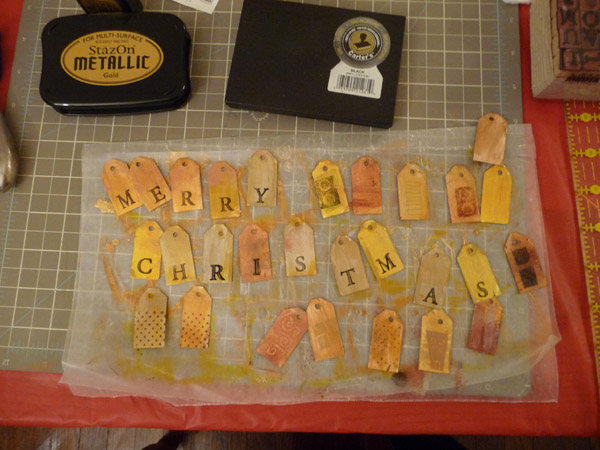 Here is a photo of my completed book - which measures 3.25 by 3.25 inches.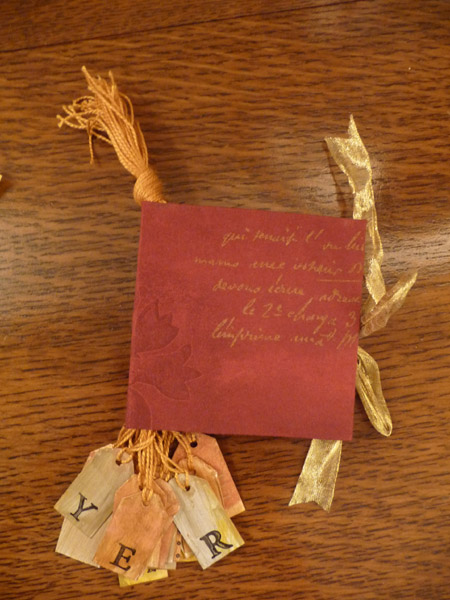 These are the origami folded pages - which I stamped with my handmade fun foam stamps and gold metallic ink. Along the edges I wrote the words from the beginning of "T'was the Night Before Christmas."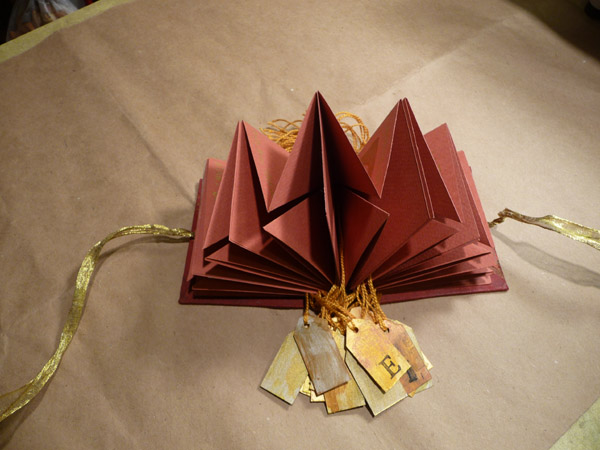 Each of us gathered materials from our stash, as our goals for the day were to learn the process. Pat used her old monotypes. Teri added collages to each page. Benedicte stamped over every square inch of her pages using a lovely leaf stamp. At this angle you can see my stamps and just a little of my gold pen writing.
The book can be opened completely and tied in a star shape. A smaller book, with fewer tags, would make a lovely Christmas tree ornament.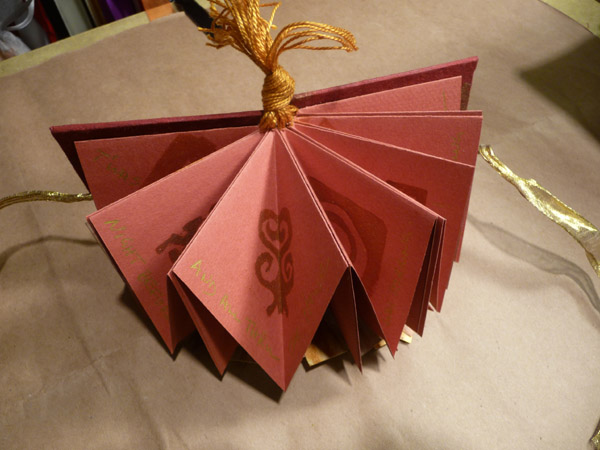 Here are the 4 finished books. From left to right: Pat's, Teri's, Benedicte's, and mine.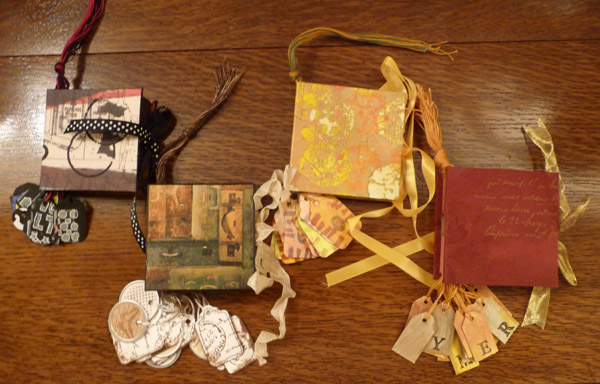 I would love to figure out how to add watercolor paintings to the pages, but I need to experiment with different weight watercolor paper.