Venice Sketchbook - Part 4
I am still working on my Venice sketchbook, and decided to upload 3 pages done since I returned home.
We visited Arcobalena, the art supply store that sells pigments. It is centrally located, and a very quirky place. Half of the store is a hardware shop, the other half sells pigments - and hand blown glass - and leather aprons - and some art supplies. We spent lots of time talking to the woman running the shop and learned some of the history. My friend Sara bought a set of pigments to make pastels when she returned to the US. And the 4 of us couldn't resist buying a few leather aprons made by the shopkeeper (who is also a glass blower)!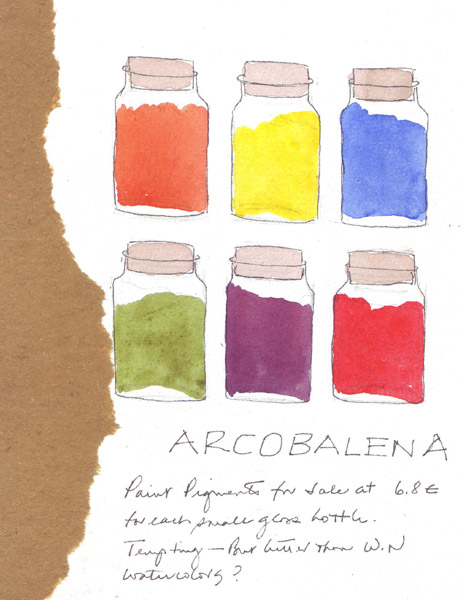 I collected a few pieces of ephemera - mainly because they appealed to me graphically - and made one collage page of memories.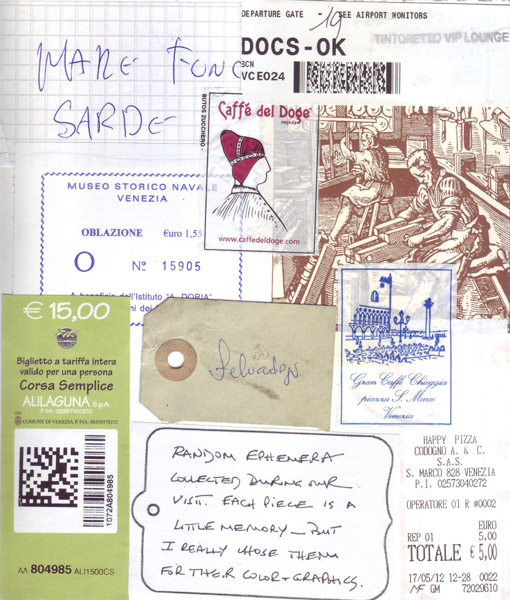 The gondoliers were everywhere! And there seemed to be many variations on the standard uniform. I took photos of many of them and created this page of drawings from my photos.