MoMA Print Studio Withdrawal
I am leaving tomorrow for vacation and will miss the next to the last week of the Print Studio!
The Museum of Modern Art in New York City has a 6 week Print Studio program to celebrate two new MoMA print exhibits. There is a work space in the Education Building and the public in invited to come from 12-4PM, every day except Tuesday, to get inspired and create art. There are 35 shelves of amazing books to use for inspiration - called the Reanimation Library because these illustrated books were orphaned and destined for destruction. And there is a color copier, scanners, and computers with photoediting software.
I already posted collage pamphlets that I made in the first 2 sessions - and today wanted to post the covers of all 7 collage books that I made to date in 7 sessions. Each book is 5 3/4 X 7" and has a total of 8 pages - 2 folios stitched together with a 3 hole pamphlet stitch.
Working in the Print Studio is very inspiring and I am able to work very spontaneously and freely using a technique which is relatively new to me - collage. My idea for a theme develops quickly as I pull a few books and start to examine the illustrations. I then quickly select more images which support the theme and/or add visual interest to the pages. My time is spent tearing and gluing paper, stamping, and adding watercolor pencil highlights. These books are not amazing, but I loved making them.
Number 1 - Inheritance of Genetic Characteristics. This clearly originated in my science/medicine background.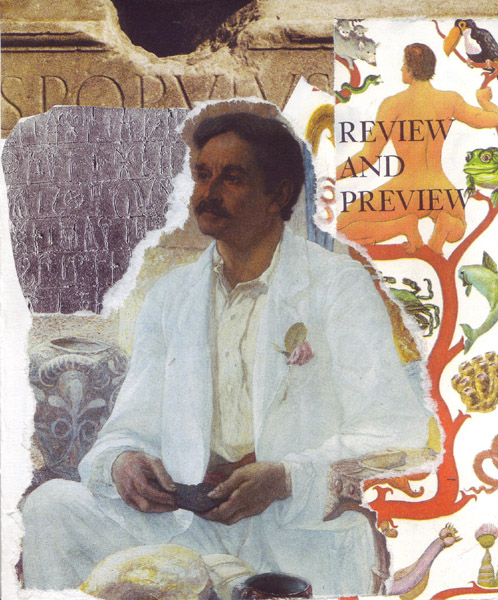 Number 2: Images and Colors of Venice. This Spring is our 3rd visit to Venice.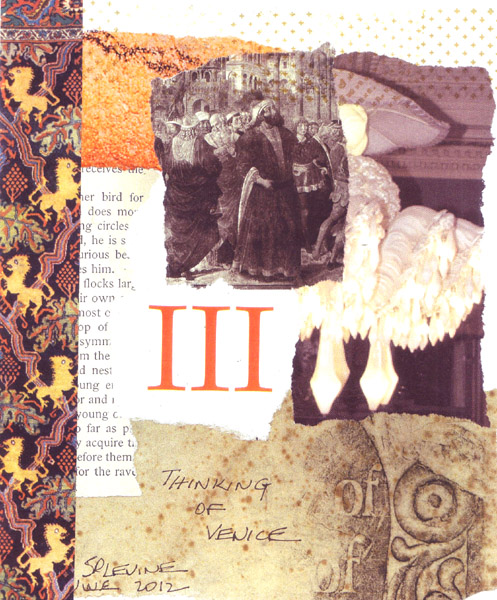 Volume 3: Faces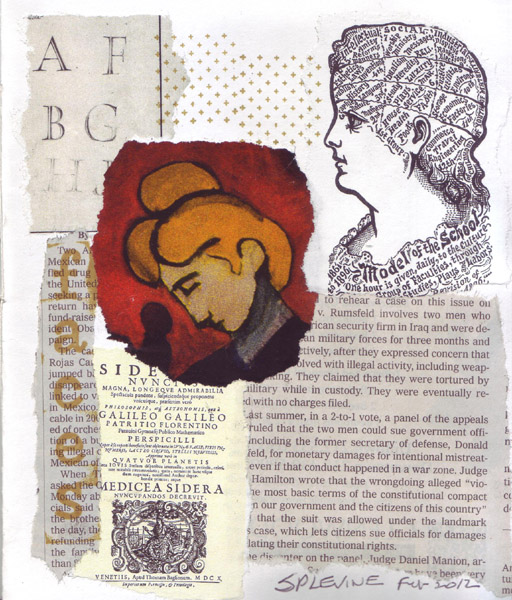 Volume 4: London - a City I know well. A page from this book was on the MoMA website yesterday!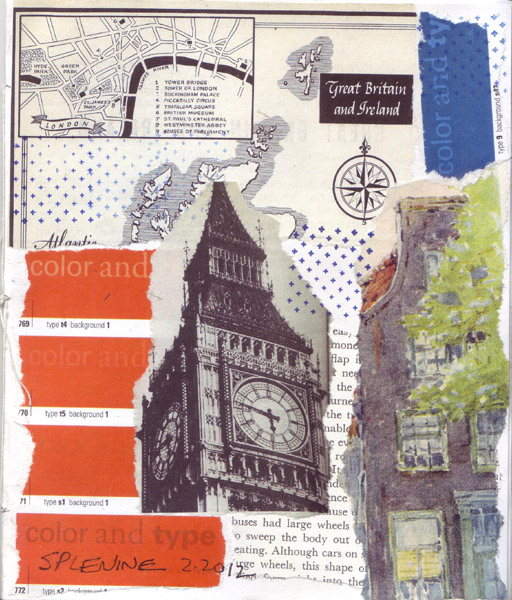 Volume 5: Figure Drawing - another one of my passions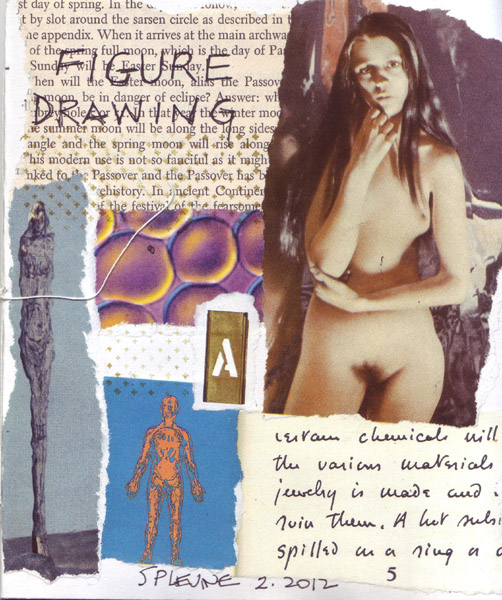 Volume 6: Children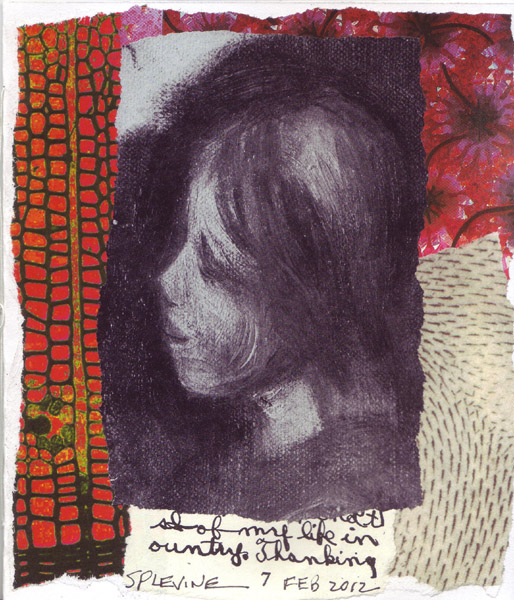 Volume 7: Blood Cells