Figure Drawing - Feb. 2012 - in Venetian Costumes
Thursday night Live Figure Drawing at the Society of Illustrators is always a surprise. The models are given a theme and they bring costumes to wear. Last night it was Carnivale in Venice. How appropriate is that? However, I found drawing really difficult. When faced with masks, I couldn't figure out where to start.
Here is a page of quick sketches that I did during the 2 minute poses, a 10 minute pose, and a 20 minute pose.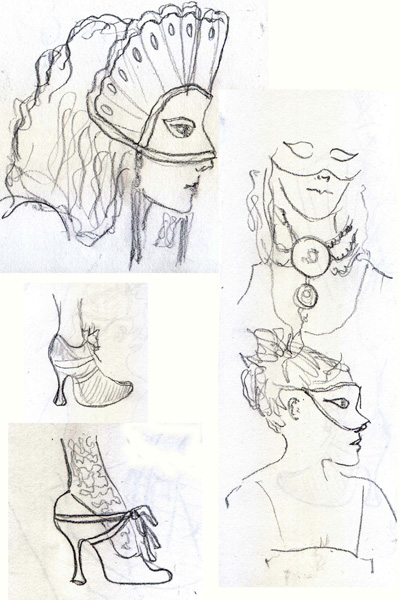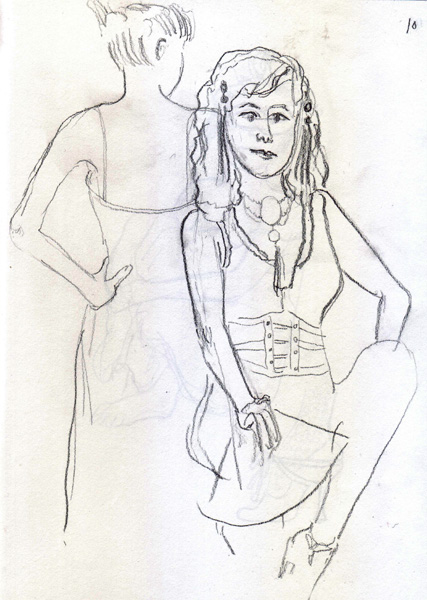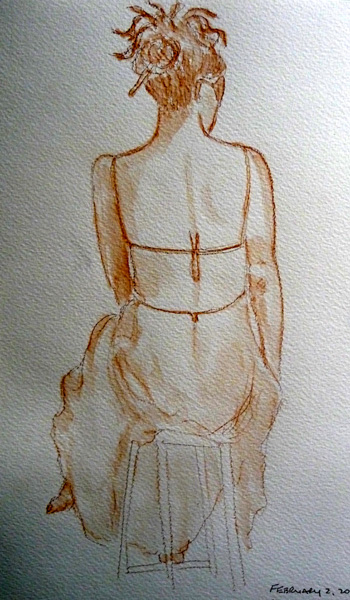 On an unrelated topic, my daughter is starting her own business as she prepares to send her third child off to kindergarten in the Fall. She worked for American Express after she finished Business School and was at Ground Zero on 9/11. It was then that she and her husband decided to start their family and she now has 3 wonderful children (who you have seen over the years on this blog).
Please take a look at her new website. She is just beginning, but soon will have more about the projects that she is doing - both with clothing and home decor.
http://www.rachelrodin.com/ Click on her logo for information. And thanks. She will be thrilled if she gets some traffic.