Keeping a Visual Journal
This time each year my mind turns to quilting and sewing and my sketchbook reflects that shift.
1. I will attend the International Quilt Festival in Houston the beginning of November - and have only missed one year since 1983!
2. We have a new grandson on the way and I'm hand quilting his baby quilt.
3. I start to think about making Christmas presents and ornaments.
So my days are full of my other passion - THREADS - and I frequently mark the day in my sketchbook with sketches/paintings that are related to how I spent the day quilting. My sketchbook is a visual journal of my days and in years to come I will have wonderful ways to savor memories.
Here is a painting of the simple quilt square I'm using for the baby quilt and a photo before the squares were sewn together and prepared for quilting.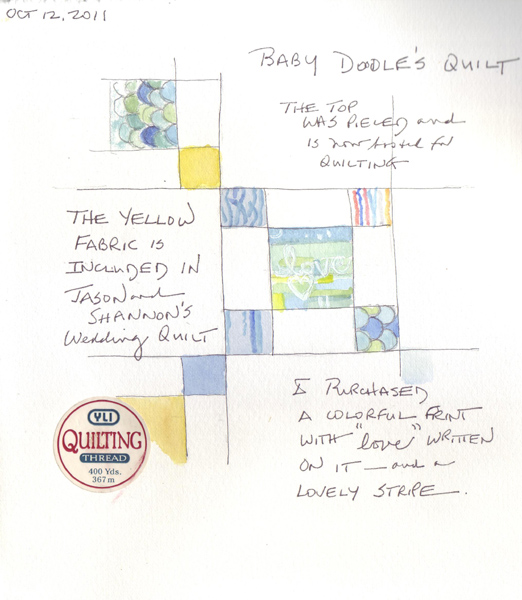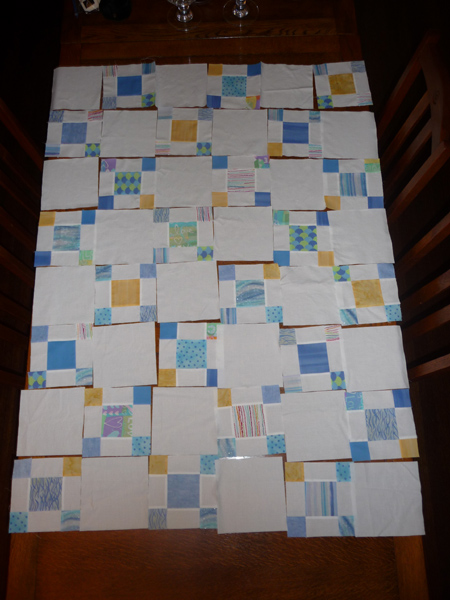 When I was tired after an evening of hand quilting, I quickly sketched my hand quilting tools before bed.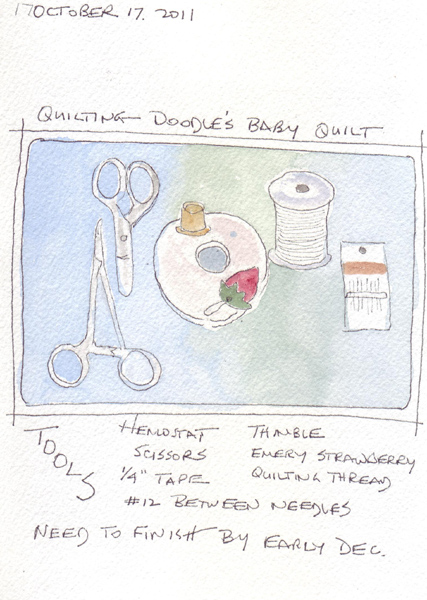 I decided to declutter my studio, looking through 30 years of Quilter's Newsletter magazines - to save special pages and to give away issues that weren't ripped. This took parts of several days and I marked the event with a journal page.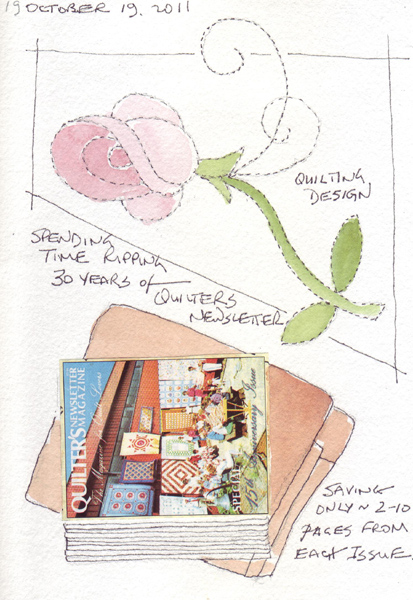 I celebrated the end of the week with a "field trip" with my art buddies - who are also quilters/sewers. We ventured out of New York City to Newark NJ to see a quilt exhibit from the Newark Museum's wonderful collection. No photos were allowed, but I sketched a wonderful image from a quilt called Chanticleer (1935). So did Pat and Benedicte - on their iPads. I'm hoping that one of them got a photo because it can be obtained sneakily with an iPad 2.