Meetup Drawing on the Highline
Our Meetup Central Park Drawing and Art Group met on New York City's Highline last weekend. It is an old, abandoned railroad track suspended above the city on the lower west side. Now it is a lovely park, with many wonderful areas among gardens for sitting and socializing. I climbed to the top of the stairs of the Highline at one of the entry points several times in the past two summers, but never walked along it due to the heat. Last week we had a fabulous day and I got to see and draw at 3 separate areas from 18th Street South. The link above is to the the website and the many images of the Highline posted there.
The yellow rectangle is actually a huge billboard that framed my view of the city looking north.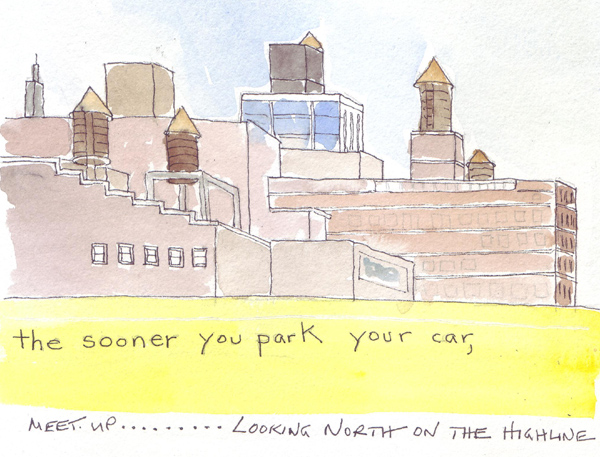 Although there are several modern buildings which are built above and over the highline, there are also old industrial buildings along the path.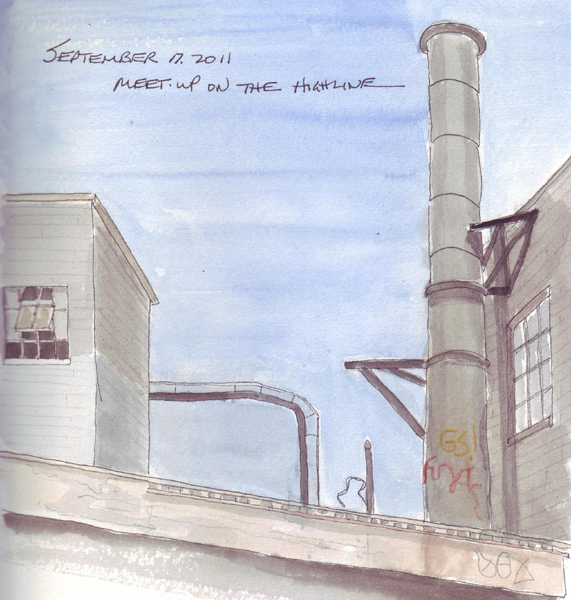 We walked to the southern end of the Highline for our last sketch, and I chose to draw some of the art vendors on Washington Street in the Meatpacking area.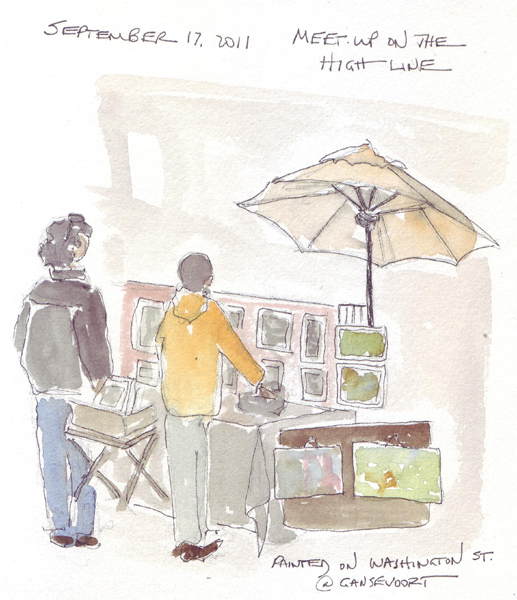 This area of Manhattan has changed so much since we moved back to NYC 20 years ago. The streets, restaurants, shops, and especially Chelsea Market were crowded very on Saturday afternoon.