Every Day in May - 22
When I recently asked how people use Neocolors II watersoluble wax pastels, my friend and "stamp mentor" Pat brought me a tag that she made for me using her set. Pat was also the one who started our tag collection, and now all of us in the Journal Study Group need handmade books to keep them in.
I decided to make 2 tags, one with Neocolors II and one with my set of Albrecht Durer watercolor pencils, to compare them to each other and to a journal page I made at the beginning of the month.
Here is the original page - again: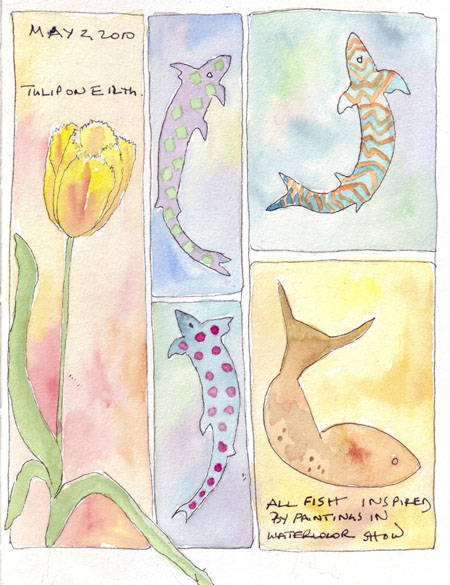 Here is the front of the tags - from left to right: Pat's tag for me, Neocolors II wax pastels, and Albrecht Durer watercolor pencils. I used the Pentel pocket brush pen and a Pigma micron pen.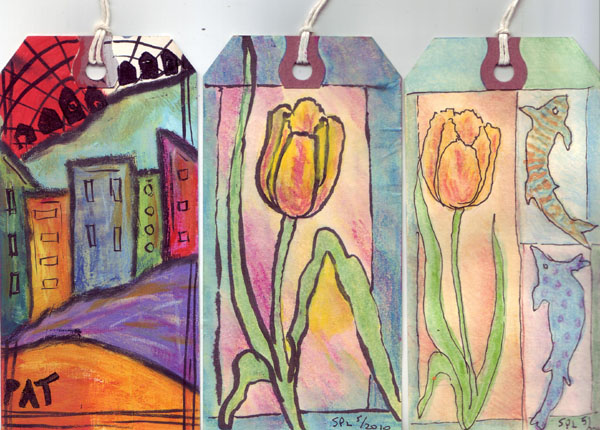 Here is the back of my tags: left Neocolors IIwax pastels, and right Albrecht Durer watercolor pencils: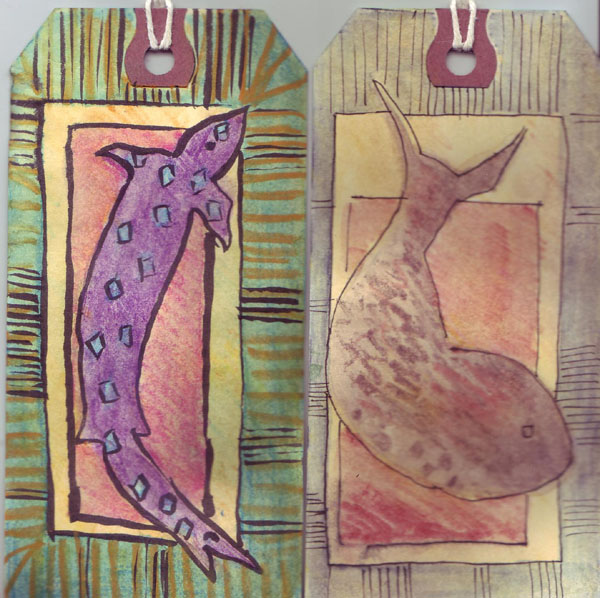 Watercolor paints, watercolor pencils, and now watersoluble wax pastels are all fun to use - and provide different levels of precision when painting an image. It was fun to play and compare today and now I have two more tags for my Tag Book.
This is the Tag Book I made last month - now with a magnetic band around it to keep it closed.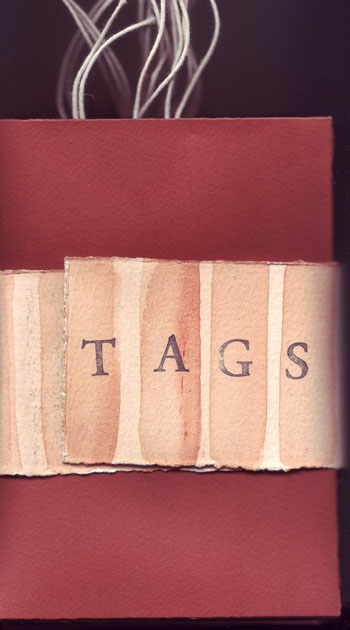 These are two of the 4 pocket pages: