EDM Challenges #255-257
I haven't scanned the last 3 EDM challenges, yet.
EDM Challenge #255: Draw the Person Sitting Next to You on Bus, Train, Airplane
The best I could do was to draw the person sitting across from me, at the Society of Illustrators, waiting for the live figure drawing session to begin. He was reading and therefore didn't know I quickly sketched him.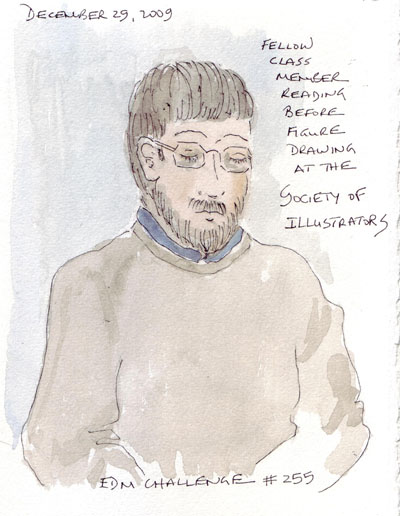 EDM Challenge #256: Draw Something Bubbly
There was a huge Kandinsky exhibit at the Guggenheim, and I was inspired by one of his paintings to draw these bubbly-looking circles.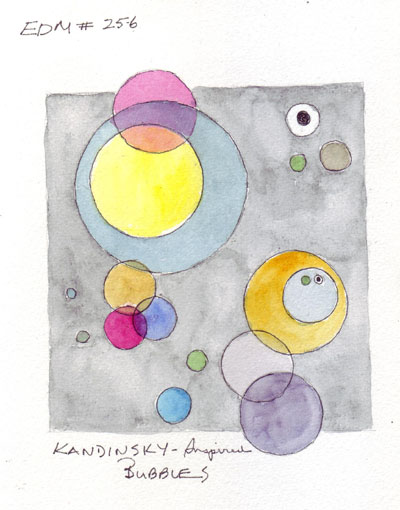 EDM Challenge # 257: Draw a Houseplant
This bamboo plant was a gift from students to my husband, and I'm amazed at how big these plants can grow from this tiny ceramic container and only water.