Every Day in May - 12 and 13
The last few days were so busy that I am just finally uploading my journal pages from yesterday and today.
Yesterday was Grandparent's Day at my grand daughter's Pre-School and while she was making a foam picture frame, I was drawing her project and a cartoon figure of her. She insisted on a "big smile" and drew on her mouth herself.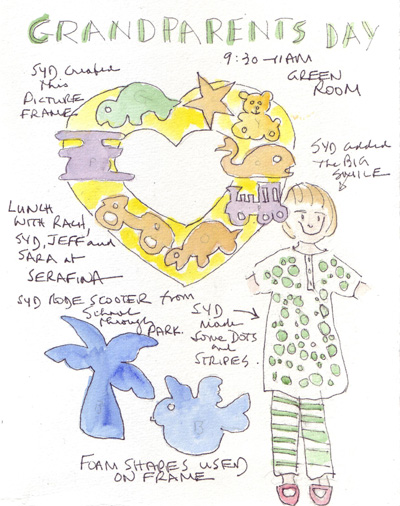 Tonight I took 5 minutes to draw a figure for more practice. I select a photo, set the timer for 5 minutes, and then sketch with a watercolor pencil.