Sydney and Shirley's Lions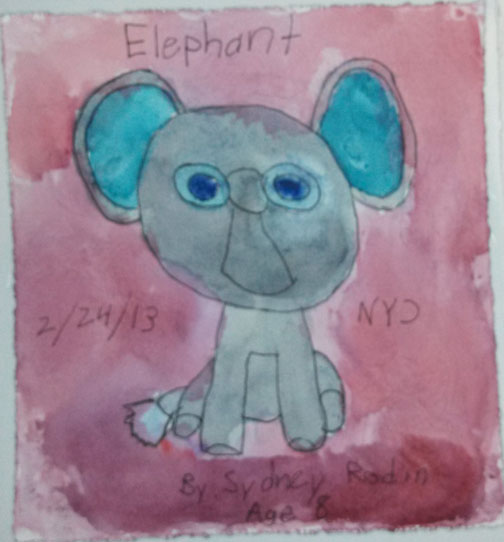 My three year old granddaughter Sydney loves to draw and color. She was exhausted last Friday evening - after running at least a mile through Central Park climbing the big rocks while we brought her to our apartment from Nursery School. After dinner she went to bed, and then about 30 minutes later carried out this fabulous lion drawing!
Yesterday I met a good friend between the New York Public Library lions and quickly sketched one to post with Sydney's lion. I used a watercolor pencil to do the drawing and then "painted" it to get the shading.