Product of my Bookbinding Class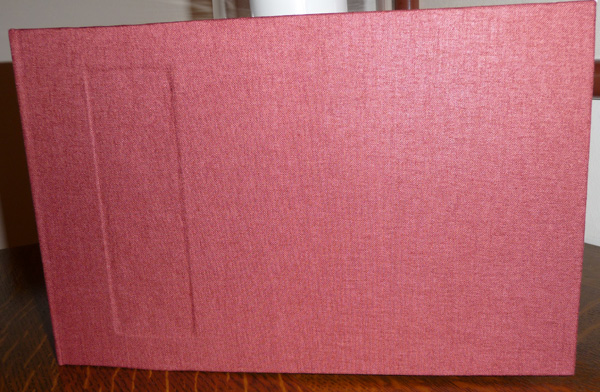 Last weekend I took a book binding class, specifically to learn how to make my own journal covers. I love recycling books and will probably still continue to use old book covers, but I'm trying to be more versatile as I search for the perfect watercolor journal.
I took the class with Mindy Beloff, at her New York City studio called Studio on the Square. There were two pupils so we received wonderful individual attention. This is the front of the 11" by 7" journal. The indentation on the front can be used to apply a label - or remain as a design element. The end papers (shown below) are beautiful, hand marblized paper. There are 4 signatures, each with two folios of Arches 140 lb CP watercolor paper. My recycled books, and instructions for making them, can be accessed by looking at the bookbinding category on the right hand side of the blog home page.