London Visit - Part 5: More Sketches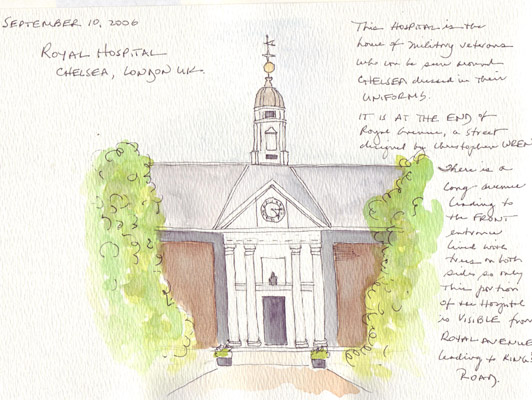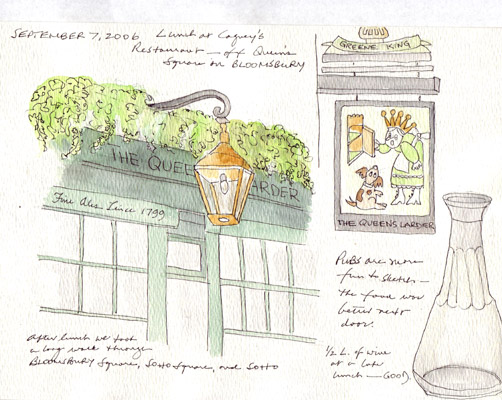 More Sketches from our recent London visit.
Sketch 1: Parliament and Big Ben as seen across the Waterloo Bridge from Somerset House. They were both so far away that only a guess could be made re: the actual structure. We visited the Courtauld Institute of Art and the Gilbert Collection Tiffany Exhibit at Somerset House - both were terrific.
Sketch 2: Royal Hospital - designed with Royal Avenue by Christopher Wren as a home for elderly soldiers. It is fun to see many of them walking along the streets of Chelsea in their old uniforms.
Sketch 3: A pub near Queen's Square in Bloomsbury. We had a quick lunch at the adjacent outdoor restaurant, but the pub was much more interesting to sketch.