Family Wedding
This is my only sketch from an entire 3 day weekend! But I have a great excuse! Our Family went to Philadelphia this past weekend for a very special wedding.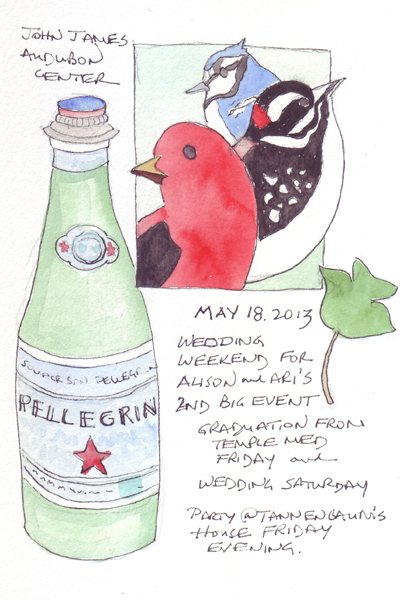 Even though the groom is the grandson of my husband's first cousin, they are the family who we spend major holidays with, including all Thanksgivings since 1989! The wedding couple both graduated from medical school on Friday afternoon and that evening was the start of a weekend full of celebratory activities. Ari will begin his internship in Internal Medicine at the University of Chicago next month - the program that I trained at beginning in 1969!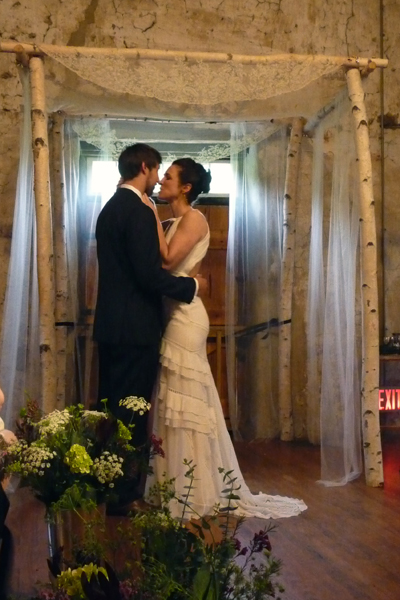 Our children were there and we took advantage of the occasion to get a family photo. It is rare to have everyone together without our grandchildren, and dressed up. They are very close to the groom and his older brother - and we adore both of their wives. And, both families were thrilled - making it a joyous event.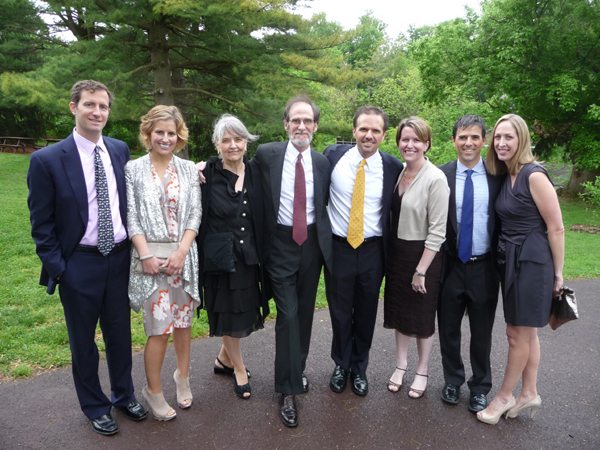 Only one of our grandchildren was there, and my husband and I took care of him Saturday AM. Since they live in DC, this was a fabulous babysitting gig for us! Here is William gazing at his giant new giraffe.