Finding My Own Visual Language - Exercise 4
Visual Exercise 4: An Exercise in Mark Making From: Dunnewald et al. Finding Your Own Visual Language
This is a "freewheeling" exercise done by "marking" (doodling) an entire page until full, completing 6-10 pages of marks. I did suggestions #3 and 7 - using different tools and different paints/inks. The end of May and most of June were so busy that I didn't post any of these doodles and I haven't even thought about exercise 5.
I'm not sure how interesting these marks/doodles are to anyone but me - but I am fascinated with the use of my wide parallel pen which is one of the last pages of doodles that I did (see below). I'm not a doodler so filling this many pages with random marks was a fun exercise.
1. PENTEL POCKET BRUSH PEN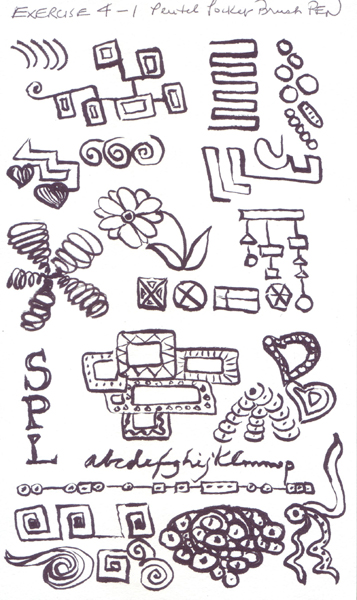 2. OSMIROID CALLIGRAPHY PEN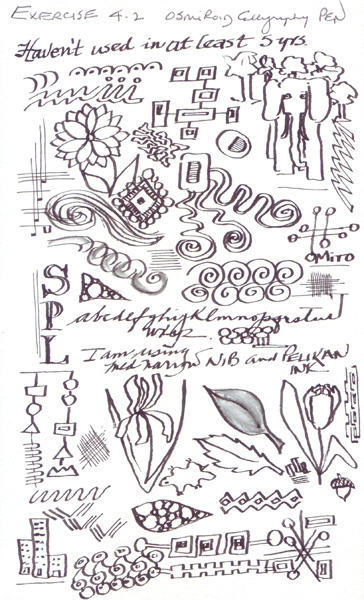 3. TOMBOW MARKER - BRUSH AND FELT TIP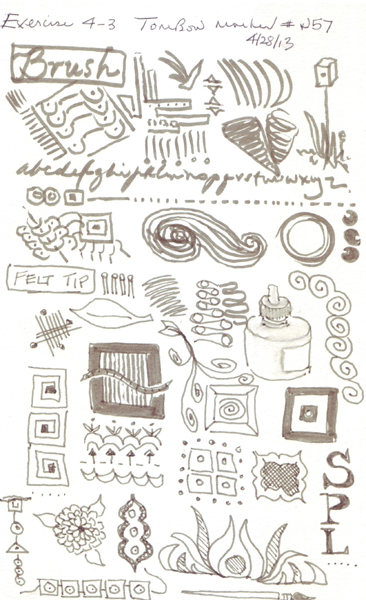 4. RIGGER BRUSH AND WATERCOLOR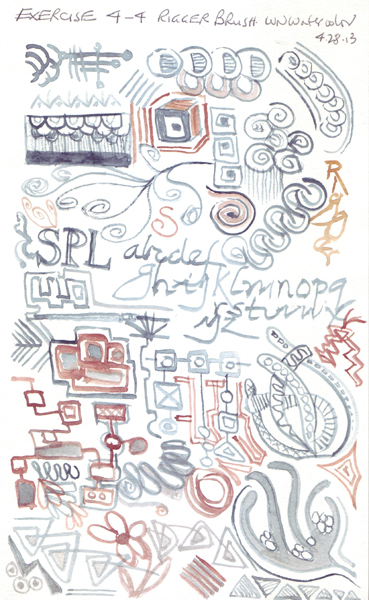 5. WIDE PARALLEL PEN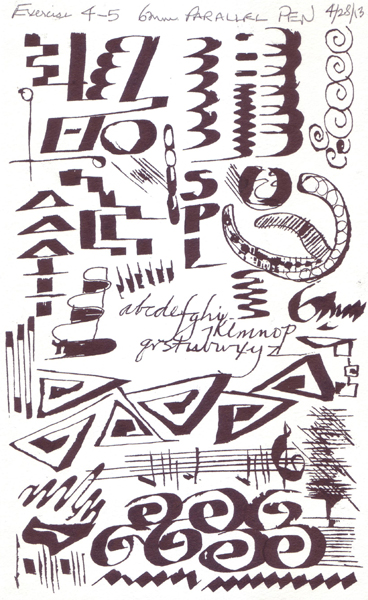 6. BAMBOO PEN, DIP PEN WITH 2 NIBS, RULING PEN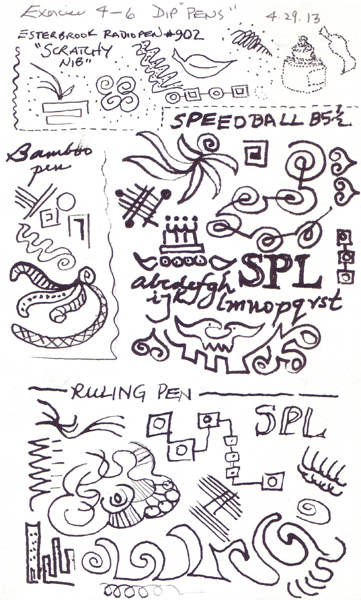 Observations:
I prefer geometric rather than organic/amorphous shapes
A Rigger brush can be very accurate for drawing lines and making marks.
A wide parallel pen is an amazing tool for doodling - very dramatic and interesting shapes emerge! I wonder if a narrower parallel pen would give me the variation in line that I'd like with figure drawing? Seems like an experiment worth doing!