Drawing "Constantly Moving" People in Venice 2017
These are the sketchbook pages that I did of constantly Moving Preople, as contrasted with my Architectural Sketches done while sitting and having coffee, wine, or dinner. I like figure drawing and I love trying to capture some aspect of people who I'm watching when they are in constant motion.
Musica Palazzo: The Barber of Seville at a Palazzo on the Grand Canal. There was a small audience and moved through 4 rooms as we watched. I was never more than 10 feet away from the singers. Fun!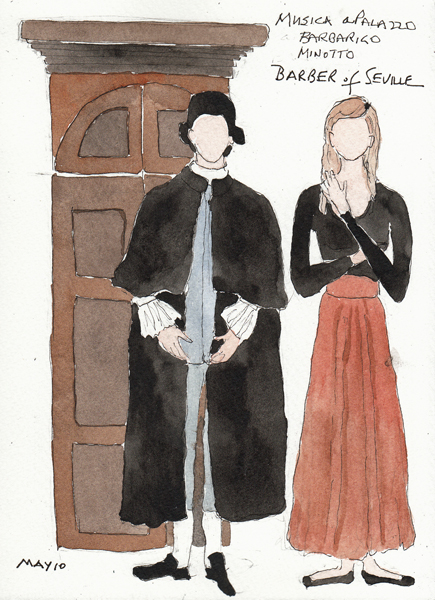 Our Tour Guide from a long walk through Cannaregio:
Cellist From Chamber Orchestra at Chiesa San Vidal - mostly Vivaldi Concertos. Excellent and we even got an encore.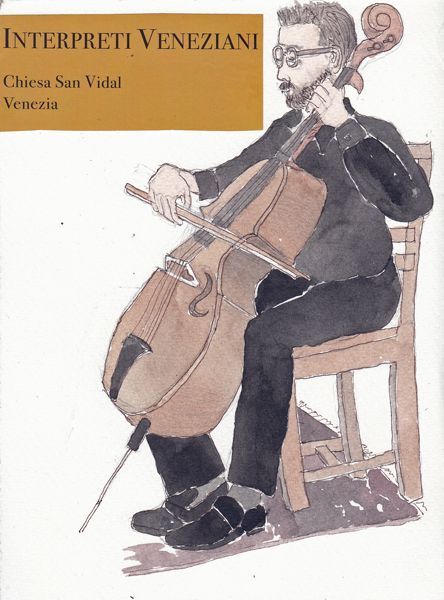 I almost filled my sketchbook, but thought these 3 blog posts captured my favorite Venice scenes and how I made time for sketching while on vacation.