The Last Day of Sketchbook Skool
This is the final day of Sketchbook Skool Semester 2 - Seeing. I think that I will continue to work on some of the exercises again, just to play a little more! But I wanted to post some new sketchbook pages now. Here is my Mug Collection on a double page spread - which I posted previously only as a work in progress. I added more mugs - and still may add more. But it also may be finished!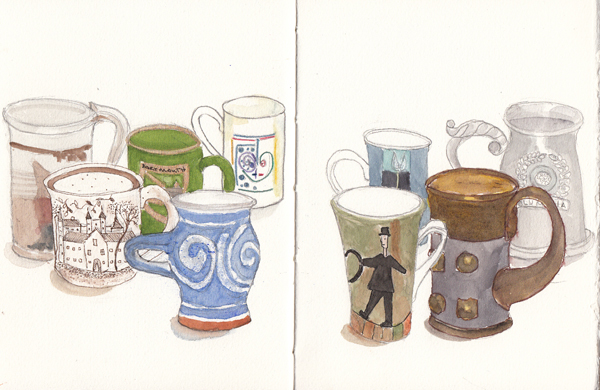 One more Selfie for Koosje's class. I decided that I would try to do an occasional one over the next few months, even though I did my homework exercise during her class and did 6. I try to work on portraits in general and as Koosje says, "where else could you always find a willing model?"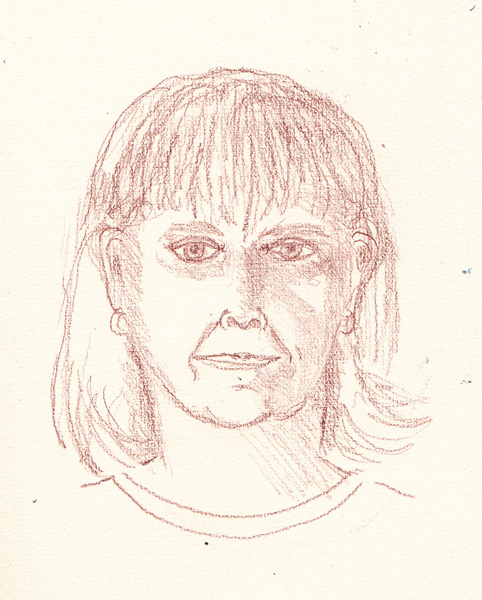 Last weekend I saw a Facebook entry for Drawing Club on how to paint water drops. I couldn't resist trying, and listing the steps for when my memory fails me because I was unable to save a link. Here are my 3 water drops!