Covid-19 in 0-4 Year Old Children
I rarely follow the Covid-19 information about children younger than my grandchildren, but I thought it was important to review the data recently collected and published by the CDC about Covid infections in 0-4 year old children. These children are not yet eligible for the Covid vaccine. It is regularly said that children are less frequently infected with Covid and usually have milder cases. But as Omicron cases began to increase rapidly, so did the cases and hospitalizations in children 0-4 years of age.
Covid Net is a surveillance group that collects data from Covid infections from 99 counties in 14 states. They just published information collected on children 0-4 years and analyzed it from March 2020 through Feb 19, 2022. The total number of children 0-4 years who were hospitalized was 2,562. The number of hospitalized cases from Dec. 19, 2021 to Feb 19, 2022 (Omicron period) was 5 times higher than the cases from June 27-Dec. 18, 2021 when Delta was the dominant variant. And the number of ICU admissions were 3.5 times higher. 63% of the hospitalized children had no underlying medical conditions, and 44% of the children were <2 months which breaks my heart. There were 2 in-hospital deaths. Thankfully hospitalization rates have decreased since the Feb. 8th peak.
See Below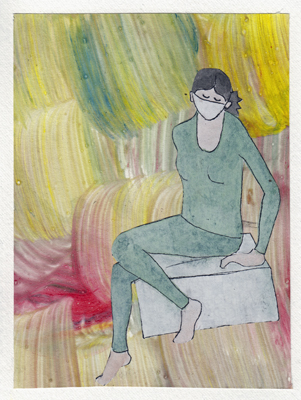 The Omicron BA.2 variant is increasing in the US; in NY and NJ it was 39% as of the last report. This variant is 1.5x as transmissible as Omicron BA.1, and as the case numbers increase there may be another peak in this unvaccinated group of children. Babies born to vaccinated mothers can be protected by transplacental transfer of antibodies during pregnancy - which will help those <6mos. The remainder of the unvaccinated children 6mos-4 years should be surrounded by vaccinated parents and other adults. Their vaccines are anticipated to be approved by late April.