Outdoor Painting in Paris + a Picasso
Inspiration for Drawing in Paris: I wanted to have the courage to draw outdoors in Paris and found this wonderful, impressionistic drawing of Notre Dame in one of the books in my library. The artist simplified! And I could too!
On our first day in Paris, while walking around Ile Saint Louis, I saw the perfect view for me to draw Notre Dame - and just did it! My husband leaned on the wall and worked on a crossword puzzle and I gave myself less than 30 minutes to do the sketch - and studied the colors/plus took a few photos for me to paint it in the apartment. That became my working mode for all of these.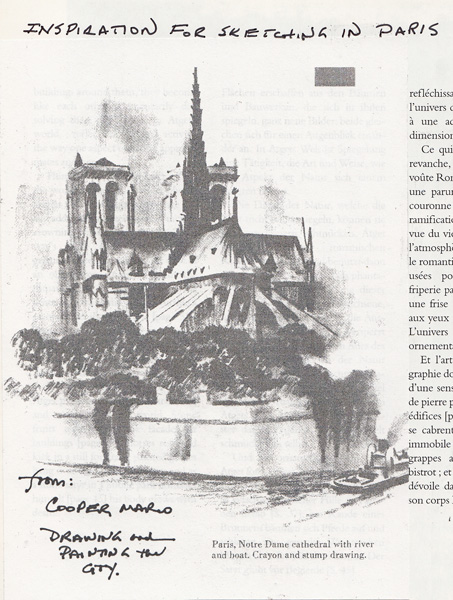 Notre Dame de Paris from Quai D'Orleans on Ile Saint Louis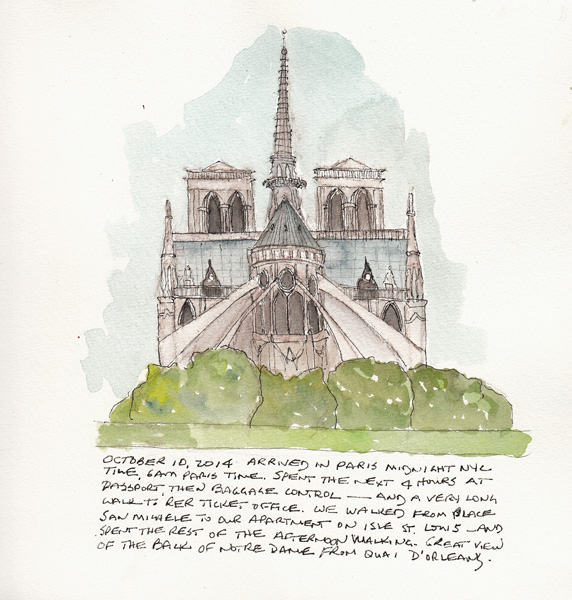 Pavillion de la Reine on Place des Vosges: My husband and I sat on the base of the central statue in Place des Vosges and while he did a crossword puzzle, I sketched, on a beautiful afternoon, surrounded by the sound of children playing.
Rooftops in Montmartre: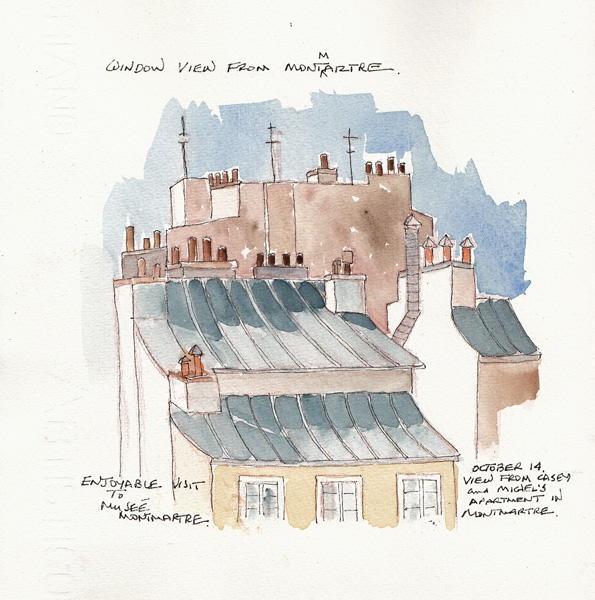 Top Floors of a Beautiful Apartment on Quai D'Orleans on Ile Saint Louis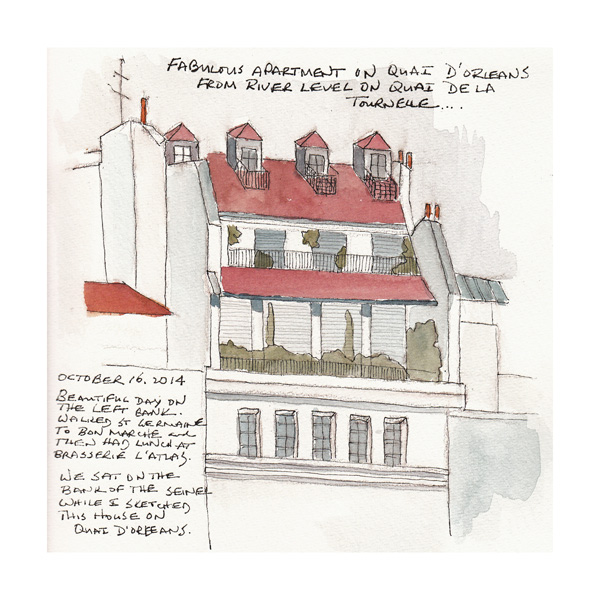 Picasso's Paysans at the L'Orangerie: We saw the renovated museum for the first time and I fell in love with an early Picasso and sketched it. The original was gouache on brown paper.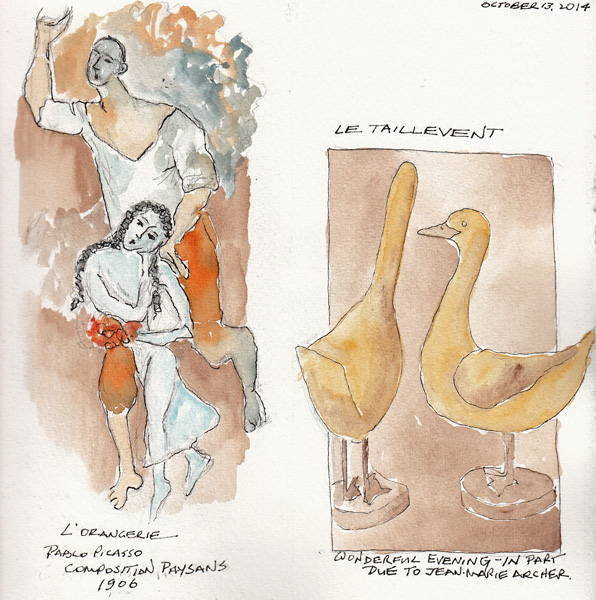 My next blog post will be Sketchbook Skool - Koene and Reim homework with a Paris focus! I have one more hasty sketch that I need to finish before my sketchbook is full and I'm thrilled to have these memories of a terrific vacation.