Two Wonderful Museum Exhibits
Kongo: Power and Majesty
This exhibit just opened at the Met and the sculptures are very powerful. I was attracted to the Mothers and Child and the one I chose to sketch was one of 4 created by the Master of Kasadi.
http://www.metmuseum.org/exhibitions/listings/2015/kongo
And the New York Times Review for information: http://www.nytimes.com/2015/09/18/arts/design/review-kongo-power-and-majesty-at-the-metropolitan-museum-of-art.html?_r=1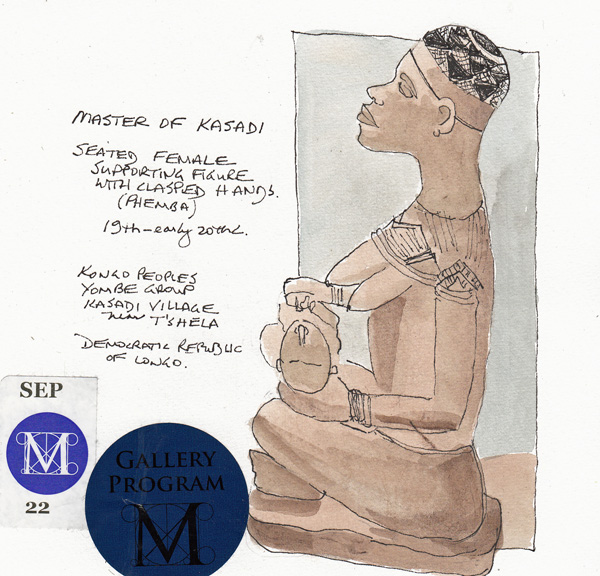 The Glittering World of the Yazzi Family: The Smithsonian National Museum of the American Indian in New York has a fantastic special exhibit of Navajo Jewelry created by the Yazzi Family. I don't especially like silver and turquoise Indian jewelry, but Turquoise and Gold or Coral is gorgeous.
http://nmai.si.edu/explore/exhibitions/item/?id=890