NYC Urban Sketchers May 23rd
I went to the morning session of the weekend NYC Urban Sketchers for the second time, and in spite of early drizzle and rain, I really enjoyed sketching Cooper Union. It is a major historical building in the City and I hope that I can draw their other building which is very modern sometime this summer.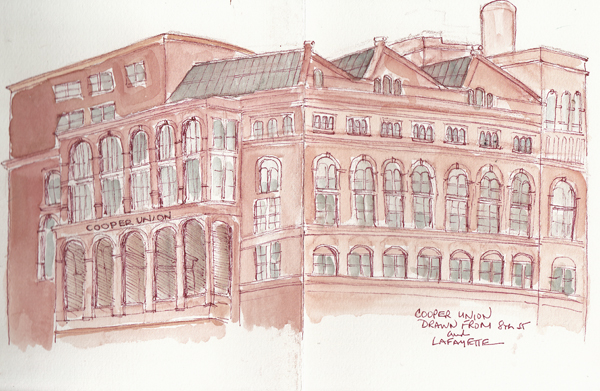 "The Cooper Union for the Advancement of Science and Art, established in 1859, is among the nation's oldest and most distinguished institutions of higher education. The college, founded by inventor, industrialist and philanthropist, Peter Cooper, offers a world-class education in art, architecture and engineering as well as an outstanding faculty of humanities and social sciences.
Peter Cooper wanted his school to play a role in the political and cultural life of his city and country. The means he chose was the establishment of the Great Hall in the basement of the Foundation Building. It seated 900, the largest secular meeting room in New York and soon after it was opened, and it made history when Abraham Lincoln, an unannounced candidate for president of the United States, and a virtual unknown in New York, was invited to speak there by the Young Men's Republican Union."
https://www.cooper.edu/about/history
I sketched this across two sections in my most recent handmade accordion watercolor journal, and I love that the previous two are filled with outdoor paintings done with the weekday Urban Sketchers over the last two years.
This is the current watercolor book. I used Fabriano Artistico 140 lb watercolor paper for the 8 panel strip and paste paper from my last production for covering the binders board. I can draw and paint on both sides of every panel.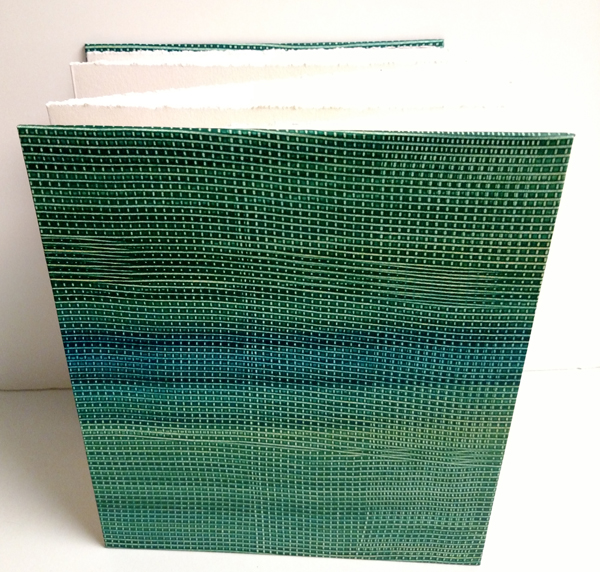 This is an example of the first and second accordion sketchbooks I filled at Urban Sketchers Weekday sessions.