More Beach Sketchbook Pages
This was our 9th annual beach vacation with two couples that we've known FOREVER. We go for early morning 2 mile beach walks, stop for coffee and breakfast on the ride back to the house, and then just relax and cook during most of the days. We read LOTS! And discuss children, grandchildren, politics, and memories as we struggle to recall events in the past, which then means someone googles the information.
We ate another dinner at a local Sports Bar/Restaurant and I mixed together things I could see from my seat for this drawing.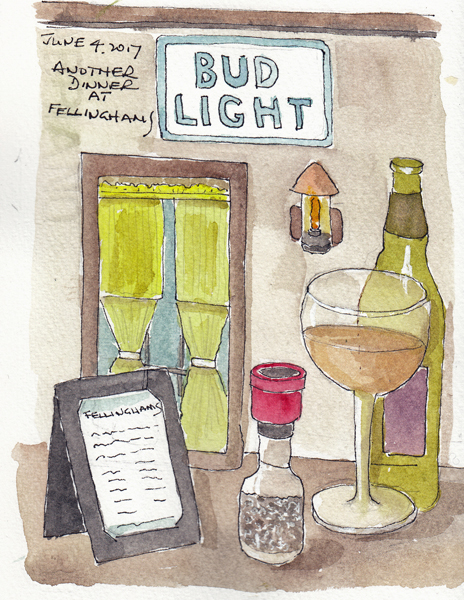 There are many deer seen in the area, and even deer jumping on the dunes at the beach. Two mornings, around 6-7AM, I saw a reasonable size doe eating her way across my daughter's row of bushes. She reached as high as should could, so there are many low branches that have no leaves and still green tops.