This and That From Early July
I have several sketchbook pages that I did before our recent trip tp Martha's Vineyard - and just finished painting them since our return. Each week I arrive at Wagner Park in Battery Park City during the final minutes of the morning art session, and draw the newest flowers in bloom. I love spending time painting them, so I wait until I'm home and have a variety of brushes, and some quiet time. This page is from early July.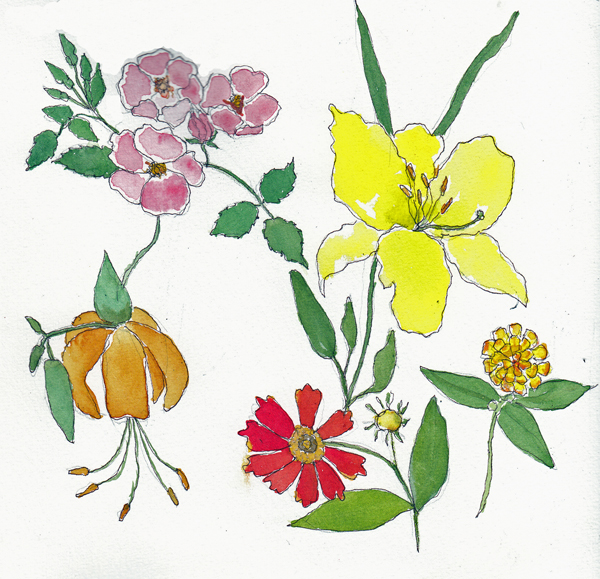 Later that week we met our oldest son, his wife, and 3 boys in Riverside Park on one the hottest days of early July. One grandson was shooting baskets with our son. One grandson was asked to join a softball game with neighborhood kids. And the youngest in the family was sound asleep in his stroller. It was too hot to move, so as I sat on a blanket in the grass, I sketched what was in front of me!