Protect Yourself Against Omicron - Get a Booster NOW!
One of the most important questions about the omicron variant is whether it can escape our immune protection - after a Covid infection or full vaccination. To study "immune escape" of a variant the virus or a construct of the virus is mixed with serum obtained from previously infected or vaccinated people. Several "neutralizing antibody" studies were published this week and in general the serum samples did not "neutralize" the virus well. But Pfizer reported their results of neutralizing antibodies in serum collected from vaccinated patients after 2 doses of vaccine or two doses of vaccine plus a booster. I don't have detailed knowledge of these neutralizing antibody lab tests but here are their more encouraging results. My simple way of understanding these tests is - how much do the antibodies that our bodies make kill the virus of interest.
Reported results on the Pfizer web page:
1. Sera from subjects who received two doses of the Pfizer Covid vaccine did exhibit, on average, more than a 25-fold reduction in neutralization titers against the omicron variant compared to the wild type virus (the original virus). This means the antibodies had much less ability to kill the omicron virus vs the original SARS-CoV-2 virus.
2. Serum antibodies obtained from vaccinees 1 month after subjects received a Pfizer booster vaccination neutralized the omicron variant to levels observed for the wild type (original SARS-CoV-2 virus) after two doses of the Pfizer vaccine. The booster doses were shown to increase antibody titers 25 fold. A third dose of vaccine also increases a type of T cells which can kill the virus. See Below.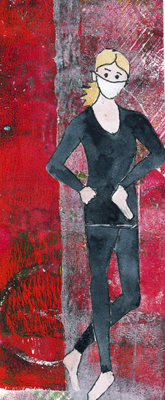 The next step is to study subjects who were vaccinated with 2 doses of the Pfizer vaccine and then received a booster 6 months after their 2nd dose in order to analyze which subjects are getting infected at least a month after their booster dose - a real world observational assessment. The CDC and the scientists working on the Covid projects are recommending that everyone receive a booster shot. Meanwhile the company is starting to prepare a spike protein with mutations to use to make mRNA vaccines in order to cover the variants. They also did the same thing after the emergence of the other variants, but never had to make the vaccine. I searched and couldn't find any omicron studies and the Moderna vaccine.