Print Collage On Wood
One of my high school girlfriends sent me a latter with a photograph and a 5 X 5" X 1 5/8"DaVinci Wood Panel. She photographed the wall in her local library and wanted to have her family and friends each create one of the panels for her entry in a new home.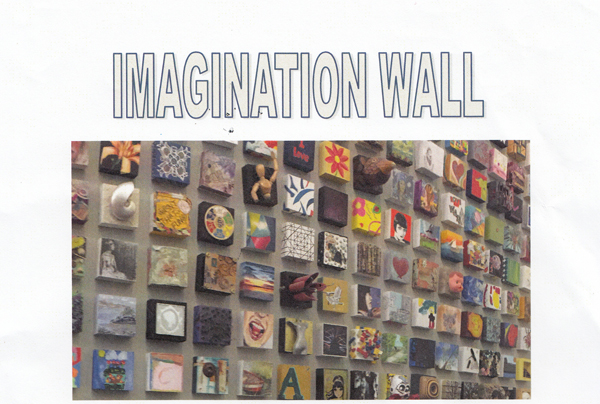 We could decorate them in any way and had 6 months before we needed to send them back. That gave me too many choices and too much time! My creative ideas are always better when I have limitations. I had never painted on wood, and prior to this semester had minimal experience painting with acrylic paints. And I couldn't even settle on one image for weeks.
One day I noticed my one acrylic painting on a shelf in my apartment, and realized that the image was perfect - a friend bringing a friend a bouquet of flowers. In that instant I decided to scan, resize, and collage the image to the box. Jane Davies recently posted a tutorial on collaging art to wood, and I followed her instructions. Then I painted the sides with acrylic paint I mixed to blend with image. Here is the original painting and the finished box.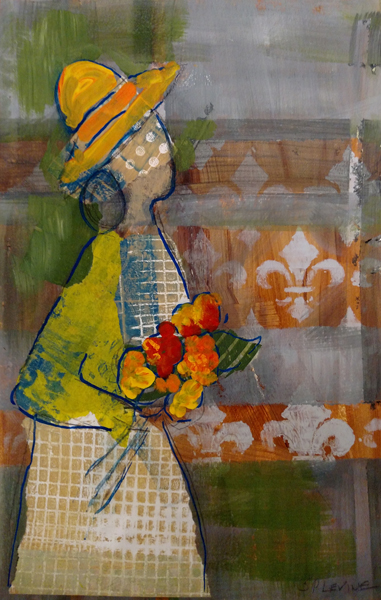 It is being delivered today - per USPS tracking information.