Birds, Birds, and Surf
When our friends are visiting us, and we are taking early morning beach walks, we see and find such interesting things. We usually see skeletal parts of skates, and various fish skulls. There are lots of empty helmet crab shells, and skate egg sacs. This year we even saw one whelk egg case! But this year we also found a bird skull! My friend Jeff loves to do the research and using a bird skull identification site, he determined that it was from a "shearwater" bird that lives on the East coast. I sketched dorsal, ventral, and lateral views, adding it to my painting of a feather that was different than all of the gull feathers lying on the beach.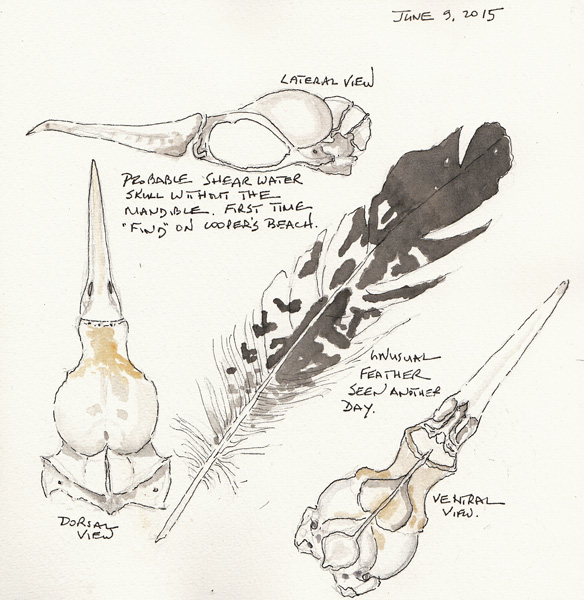 At the end of our walk, 8 of us had coffee on the beach and Jeff's wife Sara and I sketched more scenes from the beach. We had two pairs of birds right above us and next to us, and they definitely did not like the competition and squawked at each other the whole time. The gulls love sitting there watching everyone eat. The black birds (crows or grackles?) were newcomers.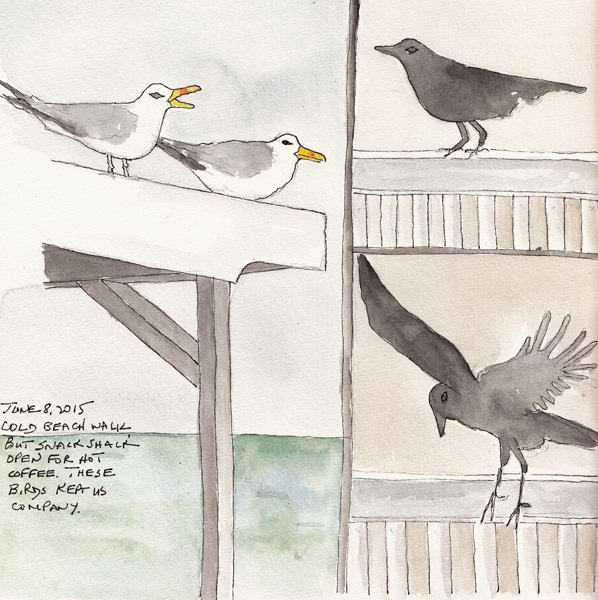 Deliberate Practice: I take pictures of the surf so I can practice with masking fluid when I'm home.