Second Visit to Picasso Sculpture Exhibit
I LOVE the Picasso Sculpture exhibit at the Museum of Modern Art and went with an out-of-town friend last week. As I wandered through the 11 galleries, I chose random sculptures to draw - ones that really spoke to me. He used many different mediums and before the exhibit ends in January I will probably draw/paint many more.
I sketched them in the museum and took a picture so I could paint them later. They are not drawn to scale. The Head of a Warrior is the largest of this group.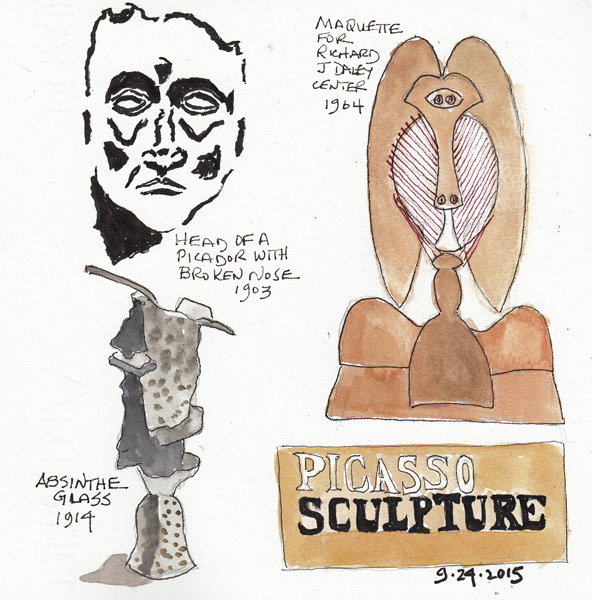 XXXX