An Abstract Collage
My 3rd and last painting of my FIT Abstract Painting class is finished. For this painting we were instructed to use different materials and/or processes in the painting, and I chose collage, paint, and ink.
1. I covered the canvas panel with torn scraps of papers that I've been saving or making, and mounted the paper with matte medium.
2. I painted over the collage with acrylic paints, taking care not to cover up the images completely. In the next layer I added more collage - of either paper I painted or fabric strips I dyed.
3. At the end of our last class our professor told me she thought that I could push it further. So I used Daler-Rowney F and W acrylic brown ink for calligraphy, drawing, and mark making for the final layer, Adding ink was an inspiration from the Hannalore Baron exhibit I saw several weeks ago.
This is the finished 16 X 20" painting: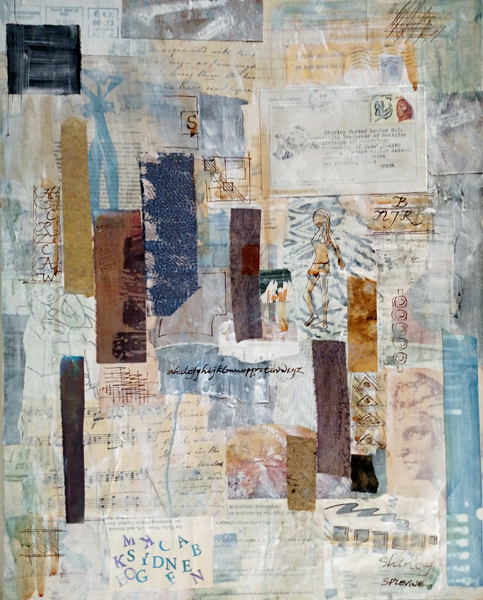 These are 6 random closeups: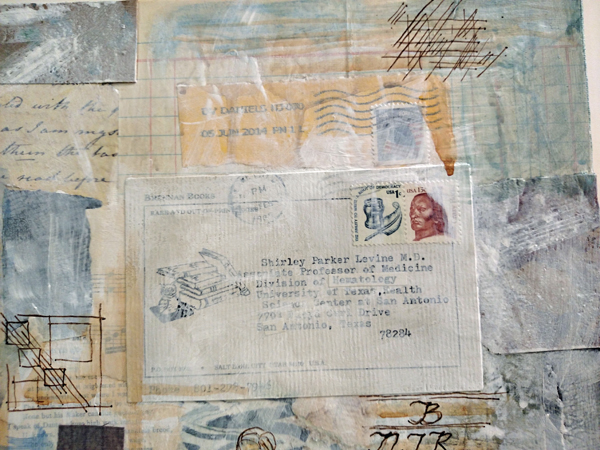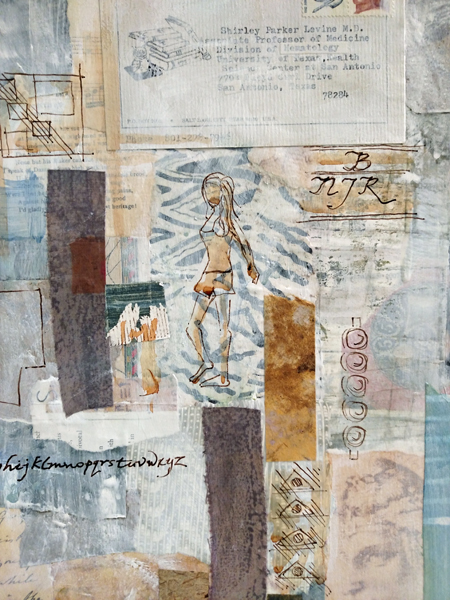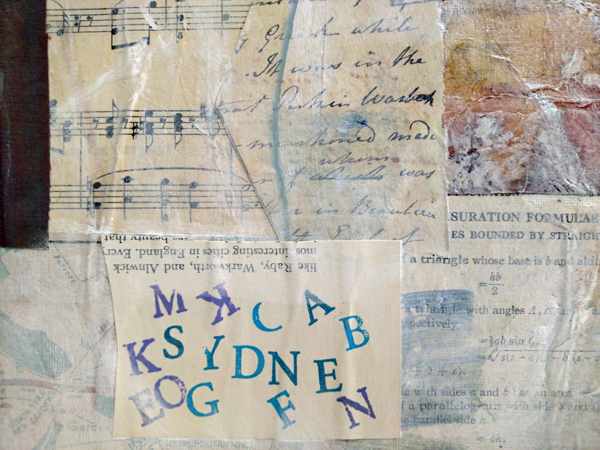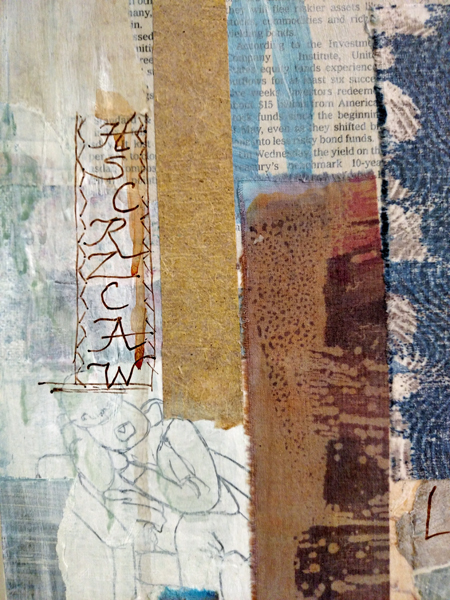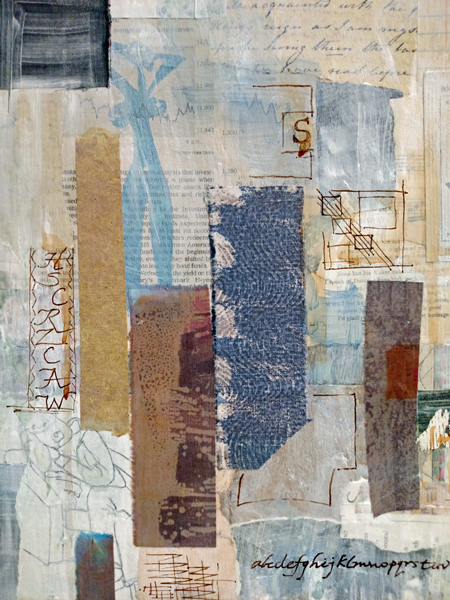 I was very hesitant to take this class because I had no experience painting with acrylic paints and loved drawing, i.e. representational art. I learned so much and expanded my vision and skills a little - which in the end was my real desire. But first I had to "shut the monkey." For those of you who also have a strong inner critic, follow Danny Gregory's podcasts devoted to this topic at:
http:/?dannygregory/monkey