Wonderful Week in Martha's Vineyard
We just returned from a vacation in Martha's Vineyard, extending our time walking beaches while visiting wonderful friends. We stay on the western end of the island and the beaches are very rocky.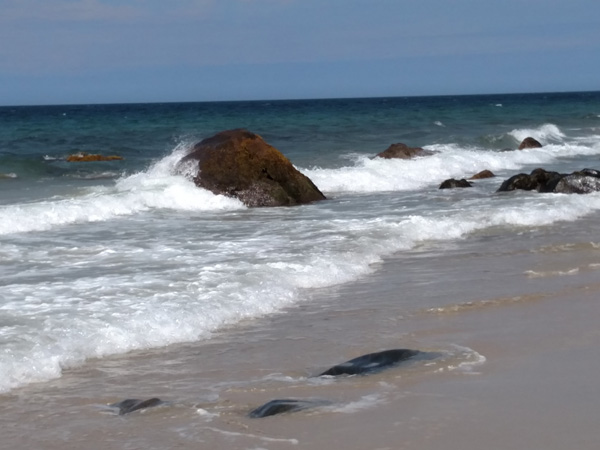 There are many, many rocks that wash up on the beach and I love to watch the ever-changing rock sculptures.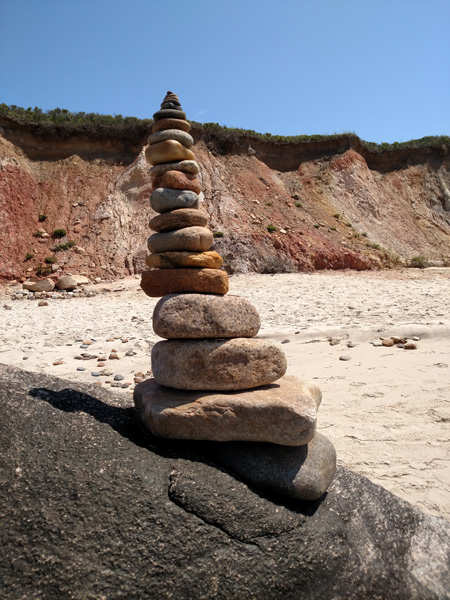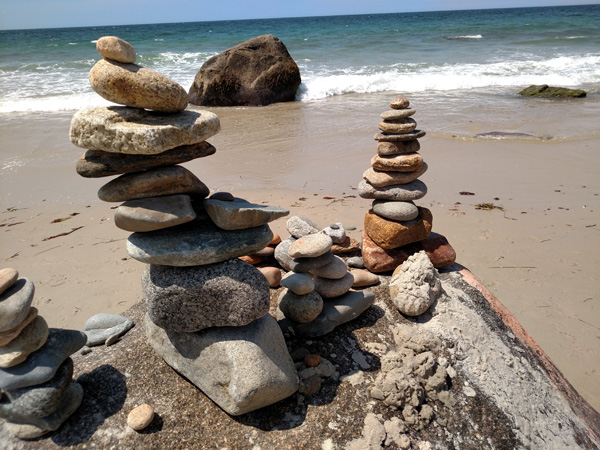 There are high cliffs near the Gayhead lighthouse, and visitors to the beach walk to this section.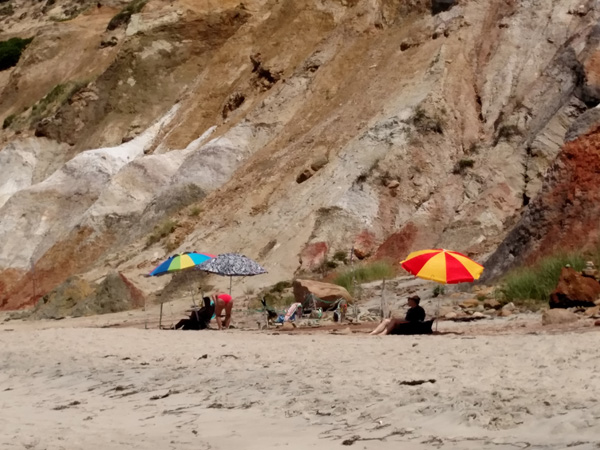 It was foggy when we arrived for our last beach walk, and I love this photo.
It was a very relaxing week, but that didn't translate into many sketchbook pages. I do have photos that I may use to continue my painting over the next few days.
We took a 50 person plane from NYC and I sketched the person sitting in the single seat near the window on a random piece of notebook paper.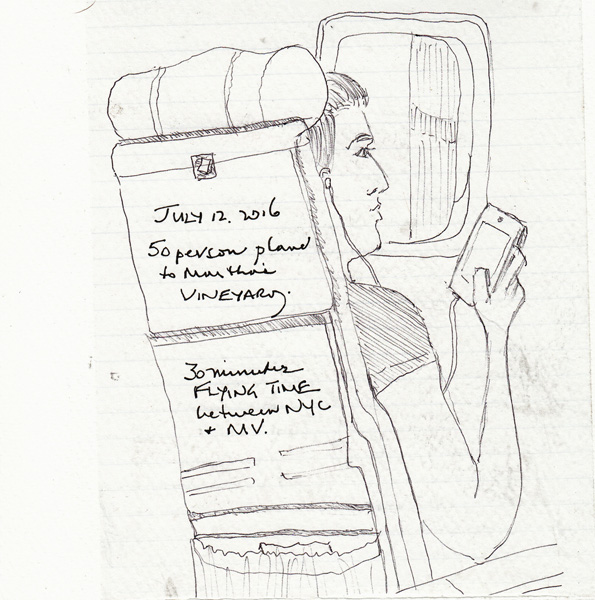 I collected some shells that are slightly different from those I collect in the Hamptons.
We sat along the beach in really comfortable chairs after one of our walks, in a wonderful breeze, and I painted the ocean.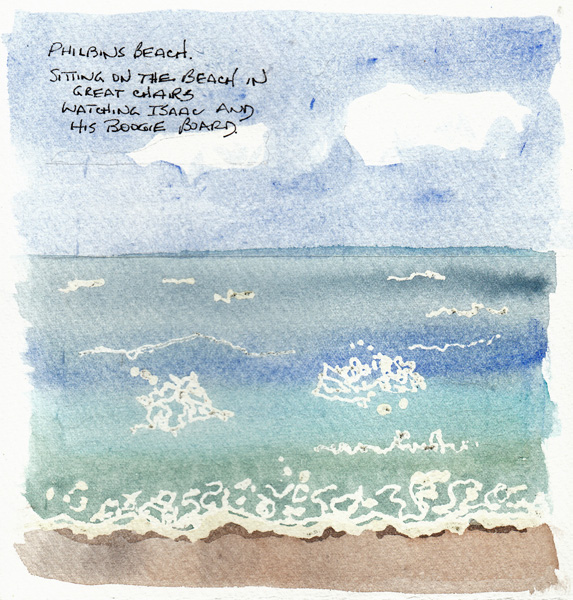 I also collected rocks shaped like hearts that I give to my grand daughters.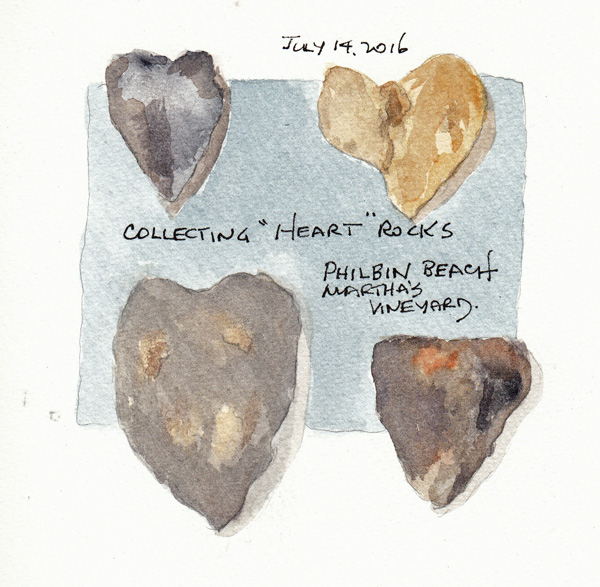 We were constantly following the horrible terrorist events in Nice, and then because Turkey is my daughter-in-law's area of expertise, we watched the events unfolding in Turkey during the attempted coup. This painting was inspired by an AP photo in the New York Times.