Vermeer and the Masters of Genre Painting
While in DC, we went to see Vermeer and the Masters of Genre Painting at the National Gallery. This was the Dutch Golden Age of scenes of daily life of refined Dutch Society. Here is a link to the National Gallery website for the exhibit. There are many paintings on the website as well as a long video by the curator.
https://www.nga.gov/exhibitions/2017/vermeer-and-the-masters-of-genre-painting.html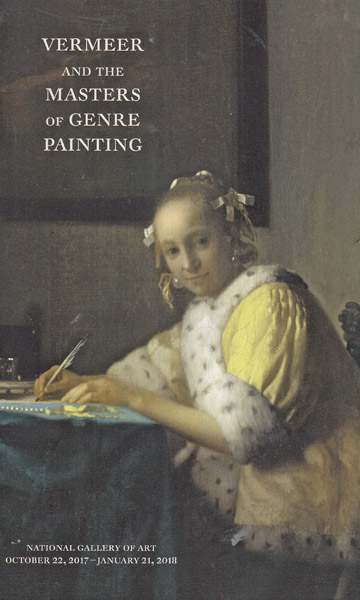 Johannes Vermeer: Lady Writing from 1665
There was a very, very long line, winding around both sides of the main second floor hall, but it moved enough that I couldn't sketch a sculpture and instead did a messy drawing of two people in front of us on the line with an available colored pencil.