Non-Dominant Hand Drawings and My Cool Cast
I now have a cool cast for my Colles Wrist Fracture. The white portion is a gortex liner against my skin. The cast is black - what else for a New Yorker? It goes with our black clothes! My major problem is my inability to comb, curl, or twist up my hair with a clippie. My husband is learning how to put an elastic on for a pony tail, and that is as far as we've gotten.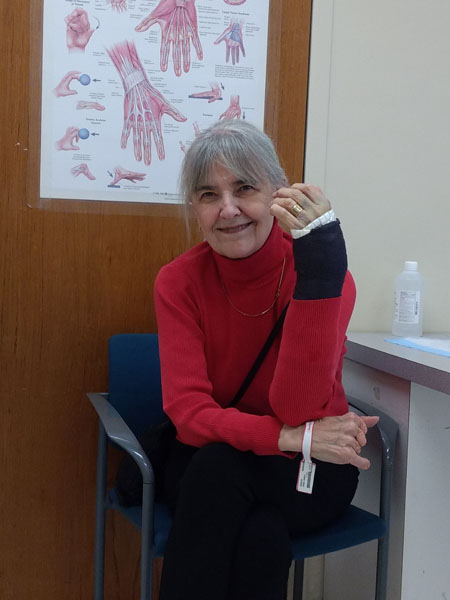 Thanks for all of the comments yesterday regarding my wrist fracture. So many "art friends" recommended drawing with my non-dominant hand, and I decided it was worth a try. My Grandson and I spent several hours looking at my Family History Binders because he wanted to know how I found the information. Then he wanted to draw, so I joined him.
Here are my first attempts- drawn on scrap paper with ink. I went slowly, drawing random objects in the dining room, one photo of a model, and some letters.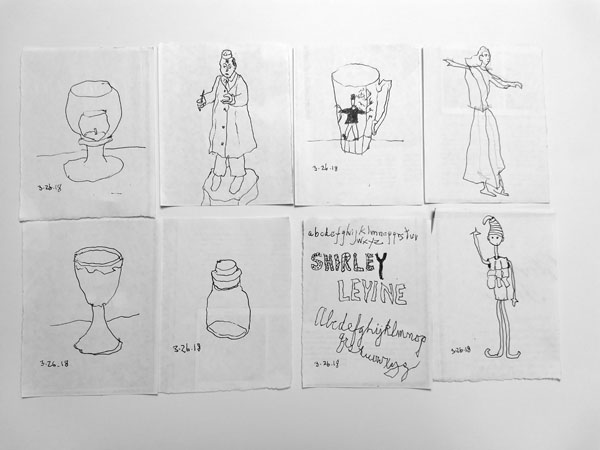 I love drawing on these copy paper scraps (1/4th of a sheet) because I have no expectation. I will enjoy looking through my bookbinding books to find a fun way to keep them together for this period of time.